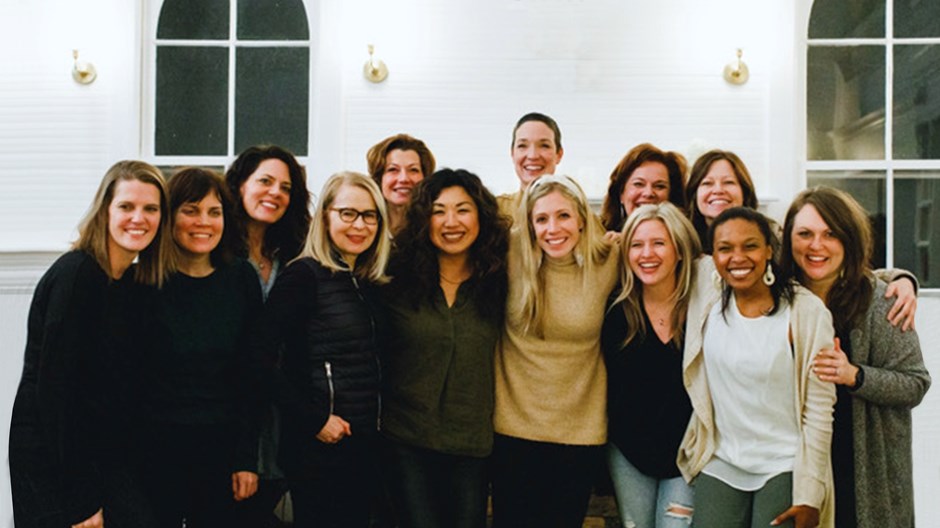 The essence of Faithful, as both a product and a model of creative collaboration, is a meditation on authority and vulnerability and how they coexist in the stories and experiences of women.
Through a thoughtfully designed book, album, and broadcast event, Faithful tells stories of women in the Bible—Rahab, Ruth, Eve, Mary Magdalene, and more—whose lives were marked by conflict, disappointment, and oppression.
Organized by Integrity Music and Compassion International, the project supports Compassion's efforts to serve girls living in poverty around the world. The collaborators—including Amy Grant, Ann Voskamp, Ellie Holcomb, Christy Nockels, Ginny Owens, and Rachael Lampa—have framed their participation as an opportunity to speak and create with authority, hoping that other women will be moved to do the same.
As singer and writer Sarah Macintosh told me, "My hope, my greater hope, is that women would speak, because they are emboldened to speak whether or not they are respected as having authority."
Both in my personal experience in the church and my research around women's roles in worship, I've seen why this is a struggle. There's a pattern of female creators, writers, and leaders approaching their ministry with some degree of precarity. It's not that they doubt what God has called them to do, but that they anticipate being challenged, questioned, or forced to defend their position at some point along the way.
Click here to read more.
Source: Christianity Today