Kanye West helped give back to DMX's family in a big way.
Through his Yeezy brand, West collaborated with fashion brand Balenciaga to create a T-shirt in honor of DMX, who died on April 10, just days after suffering a heart attack at his home. All of the net proceeds from the $200 shirt will go to the late rapper's family.
According to TMZ and Page Six, shirt sales raised $1 million and sold out within 24 hours over the weekend, during which time a public memorial for DMX took place at Barclays Center in Brooklyn, New York.
DMX's official Instagram account also advertised the T-shirt before it sold out.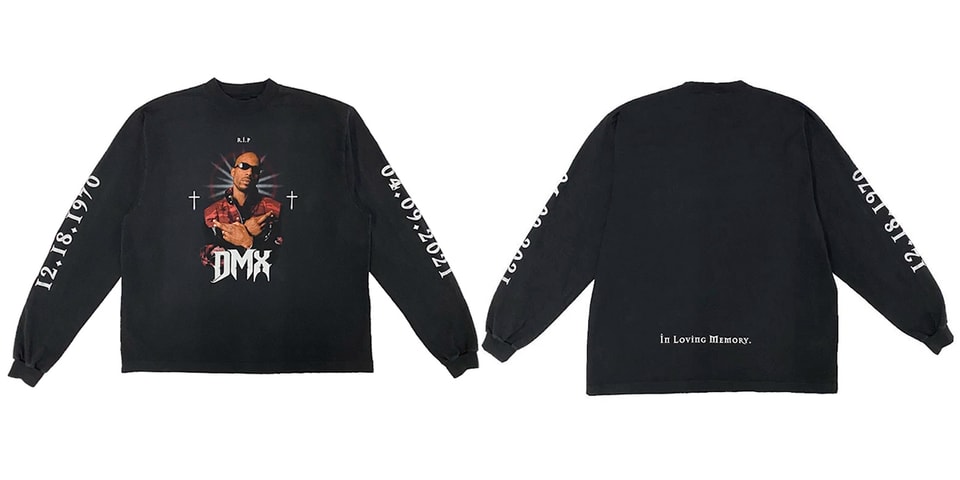 Saturday's public memorial for DMX, which was shown to the world via YouTube livestream, featured hundreds of fans gathered outside to celebrate the rapper. Inside the venue, capacity was limited at only 10 percent for family and close friends due to the pandemic.
West, 43, led his iconic Sunday Service choir to kick off the memorial inside the Barclays Center with several songs before DMX's family, including his fiancée Desiree Lindstrom and the late artist's children appeared on the stage with the singing group.
Click here to read more.
SOURCE: PEOPLE, Eric Todisco