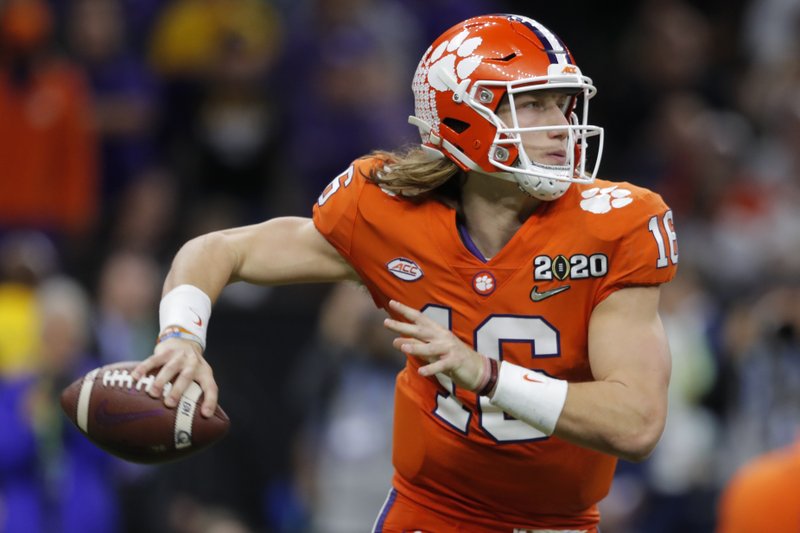 Most people (at least those paying attention) expect quarterback Trevor Lawrence to be the first player selected in this year's NFL Draft. Frankly, his draft stock has been a foregone conclusion since his heralded arrival at Clemson in 2018, and it was only strengthened after he led the Tigers to the National Championship as only a freshman. He's a team leader who can read a defense and flat out throw the ball.
In fact, the only doubts that exist about Lawrence's potential in the NFL have nothing to do with talent or poise, but are about his character. That is, some pundits worry Lawrence has too much character.
In a recent interview with Sports Illustrated, Lawrence said, "I don't have this huge chip on my shoulder, that everyone's out to get me and I'm trying to prove everybody wrong." As if that were not troubling enough, he clarified, "[T]here's also more in life than playing football."
As a committed Christian, who is very public about his faith and the way it shapes his life, one of the things Lawrence considers more important than football is Jesus. He also apparently has a thing for family. Recently, Lawrence skipped an NFL pre-draft event to marry his high-school sweetheart. This crazy behavior fed a narrative that Lawrence, like other Christian athletes, is probably too "soft" and lacks the kind of monomaniacal focus required to succeed in football.
Given that there's never been a shortage of Christian players who possessed deep faith and achieved great on-field success, this narrative is baseless. No one who was the receiving end of a hit by Steelers' great Troy Polamalu thought his faith made him somehow "soft." Not to mention, Lawrence has proven his competitive zeal. In three seasons at Clemson, he lost only two games.
Click here to read more.
SOURCE: Breakpoint, John Stonestreet and Roberto Rivera