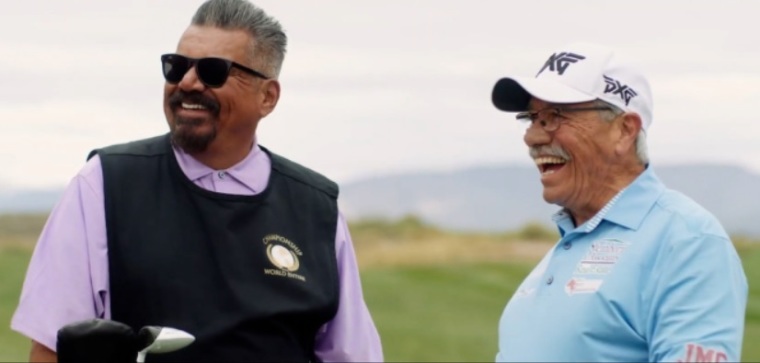 Famous comedian and actor George Lopez, one of the stars in the upcoming faith-filled movie "Walking With Herb," has revealed how faith in God has been pivotal in shaping his life and guided him through one of his darkest moments.
Exclusively in theaters, April 30, May 1, and May 3 for a limited three-night Fathom Events engagement, "Walking with Herb" is a comedy film directed by Ross Marks. Along with the 60-year-old Lopez, the film stars Edward James Olmos and Kathleen Quinlan.
"Amid a crisis of faith, an amateur golfer receives a startling message from God on his computer screen," a synopsis of the film describes.
Click here to read more.
SOURCE: Christian Post, Jeannie Law