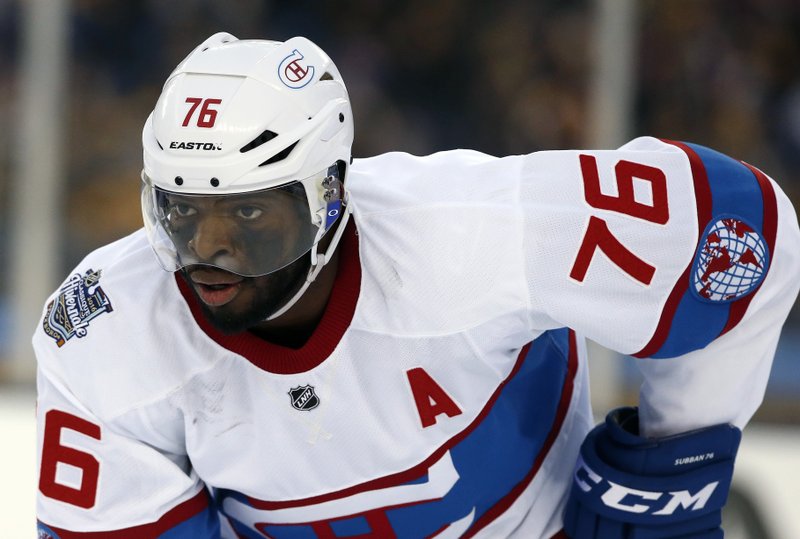 New Jersey Devils defenseman P.K. Subban has been diagnosed with coronavirus, he announced on social media Friday.
'Alright Subbanator here, in one for a couple days,' he said in the 30-second clip. 'This COVID raked my kitchen. Just wanted to say 'thank you' to everybody for gifts, well wishes, get well soon. I appreciate it. Love you guys so much.
'This COVID thing hit me pretty hard but just battling through it, working through it. Just remember to take care of yourselves, stay healthy, I love you guys. I definitely will be back in the mix soon,' he continued.
Subban also wrote a caption: 'Covid all up in my grill right now… but Thank you for gifts, messages and well wishes!!!'
The 31-year-old will miss Saturday's game against Pittsburgh after being placed on the COVID list on Friday. It's not known if he infected any teammates.
A fixture in sports pages and gossip columns in recent years, Subban has been less visible in 2021 due to the Devils' struggles and his recent breakup with skiing legend Lindsey Vonn.