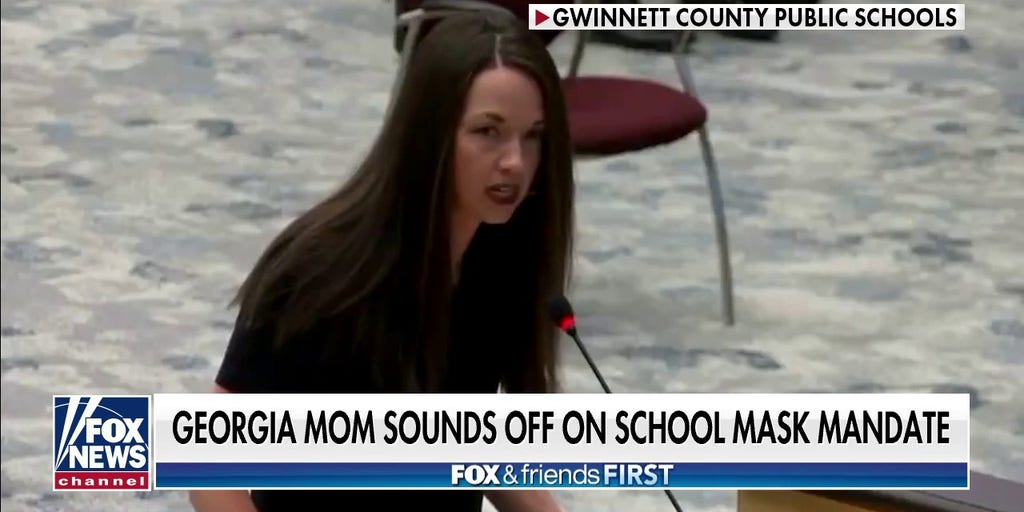 Citing evidence that COVID-19 has little to no effect on children, one Georgia mom is calling for her school district board of education to cease the mask mandate, saying the social and emotional health of children everywhere are at stake.
If the social and emotional state of children were a priority for the Gwinnett County Board of Education as has been previously expressed, Courtney Ann Taylor says, the mask mandate would end immediately.
This is Courtney Ann Taylor, a mother in Georgia. She's one of the many parents who've HAD IT with mask mandates, especially for young kids in school.

Share this video! pic.twitter.com/pyG3fYmgVI

— Errol Webber (@ErrolWebber) April 22, 2021
https://platform.twitter.com/widgets.js
Her emotional plea has gone viral, the implications of which she spoke about on a recent episode of Fox and Friends.
"I think month after month I have been waiting for this mask requirement to end or at the very least ease up, and there's just no end in sight and nobody's even having the discussion about when this is going to stop," Taylor says in the interview.
Citing the numerous reasons as to why young children should be allowed to attend school without COVID guidelines in place, Taylor says the fact that all adults in Georgia are eligible to receive the vaccine and to continue current restrictions is shirking the blessing of that fact.
"It's a blessing. But as the adults, what have we done with that blessing?" she asks. "We've shoved it to the side and have said, 'We don't care, you're still going to wear a mask on your face every day, 5 and 6-year-olds."
Click here to read more.
SOURCE: Charisma News, Nadia Joy Schult