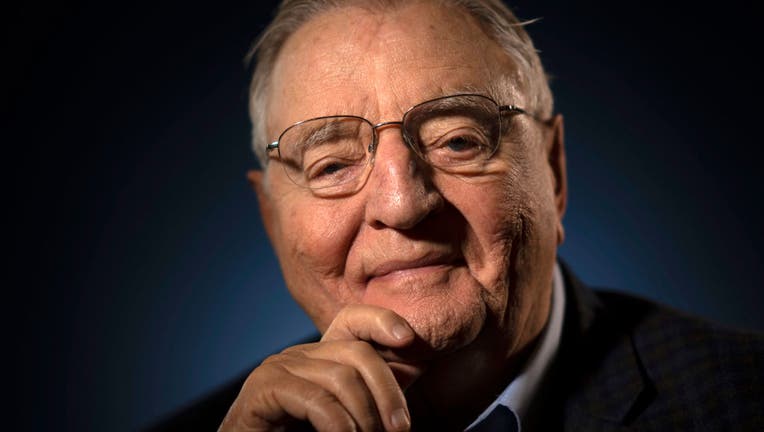 Former Vice President Walter Mondale, a close adviser to President Jimmy Carter and a presidential nominee, died Monday. He was 93.
"Today I mourn the passing of my dear friend Walter Mondale, who I consider the best vice president in our country's history," former President Jimmy Carter said in a statement Monday night.
Mondale was credited with making the office more relevant. He served as Carter's vice president from 1977 to 1981. He also served as a U.S. senator from Minnesota.
"During our administration, Fritz used his political skill and personal integrity to transform the vice presidency into a dynamic, policy-driving force that had never been seen before and still exists today," said Carter, who called him an "invaluable partner."
He ran as the Democratic nominee against Ronald Reagan in 1984. He lost that race in one of the most lopsided electoral victories in modern American politics, winning only his home state of Minnesota and the District of Columbia.
Mondale started his career as an activist in Minnesota's Democratic–Farmer–Labor Party, then by working on the U.S. Senate campaign of Hubert Humphrey in 1948. He graduated from the University of Minnesota law school in 1956 and served as state attorney general from 1960 until his appointment to the Senate in 1964 to finish Humphrey's term after he became Lyndon B. Johnson's vice president.
Mondale, was elected to the Senate in 1966 and again in 1972.
Click here to read more.
SOURCE: NBC News, Dartunorro Clark and Alex Johnson