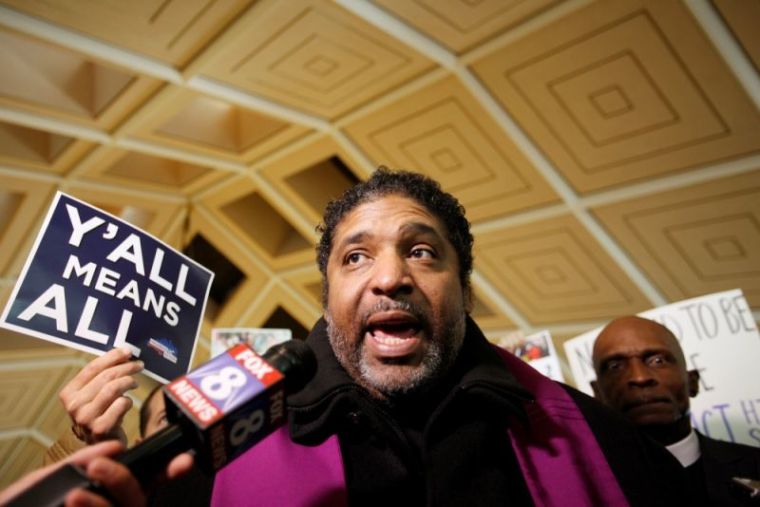 A group of more than 20 progressive religious leaders has joined the Poor People's Campaign in demanding a repeal of the U.S. Senate filibuster, claiming it subverts democracy by denying the will of the majority.
"The filibuster is a centerpiece of the arcane, obstructionist rules of the United States Senate. It bars that body from the deliberative role it is supposed to have," Poor People's Campaign Co-Chair Rev. William J. Barber II, the pastor of Greenleaf Christian Church (Disciples of Christ) in Goldsboro, North Carolina, said during a press conference last Thursday.
"The filibuster discourages public debate. It impedes the public's capacity to find out whether or not their elected representatives are blocking legislation that would serve them and lift them up. The filibuster creates an impoverished democracy."
Click here to read more.
SOURCE: Christian Post, Leonardo Blair