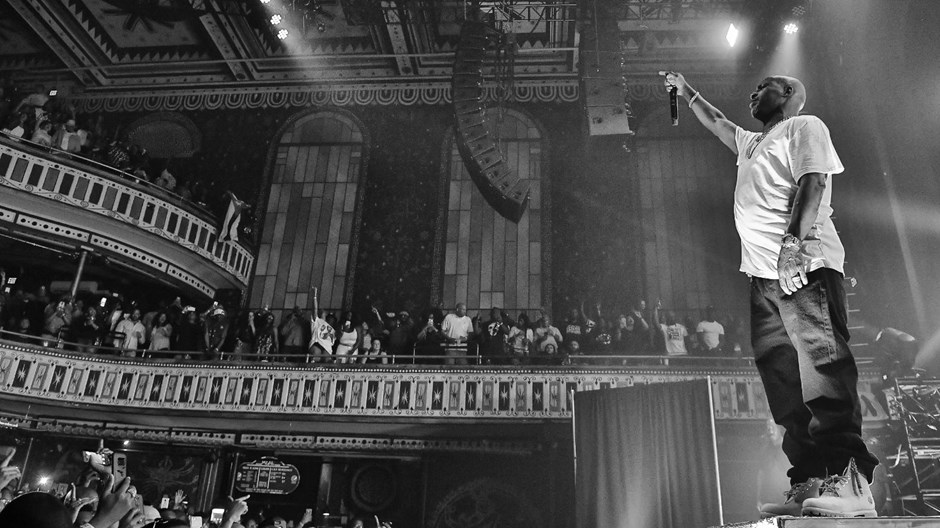 Earl "DMX" Simmons kept it real whether he was testifying about his angels or his demons.
While it's common for grief, depression, anxiety, and faith to come up in popular music today, Simmons rose to fame at a time when hip-hop songs about flashy cars, jewelry, and expensive clothes ruled the charts. The rapper best known by his stage name DMX shot videos in his childhood neighborhood wearing workman's jumpsuits and few gold chains.
Simmons—who died last week at age 50—is the first and only rapper to have five albums debut at No. 1 on the Billboard 200 chart, and he did so while making Christianity a central element of his music. DMX's witness over his 30-year career reshaped how the genre engages faith in public.
"Before DMX, black R&B artists would generally wear a cross, briefly mention they were reared in the black church in their youth, or thank Jesus for their success during award shows," said Cassandra Chaney, a professor at Louisiana State University who researched how rappers discuss heaven in their music. "When DMX came on the scene, he showed the world that they could and should have a personal relationship with Jesus Christ."
Simmons grew up in the projects of Yonkers, New York, the only son of a teenage mother. Raised a Jehovah's Witness, his favorite childhood book was a Jehovah's Witness children's Bible. But Simmons wrote in his autobiography that he left the Witnesses when his mother declined an insurance settlement after he was hit by a car as a child, citing a religious belief against accepting charity.
Simmons had a troubled childhood. His father abandoned the family. His mother was abusive and sent him to a children's home. He was first arrested at age 10. But he found solace in the arms of his grandmother. In "I Miss You," Simmons celebrates her influence: "I thank you for my life / I thank you for my Bible / I thank you for the song that you sang in the morning 'Amazing Grace.'"
Click here to read more.
Source: Christianity Today