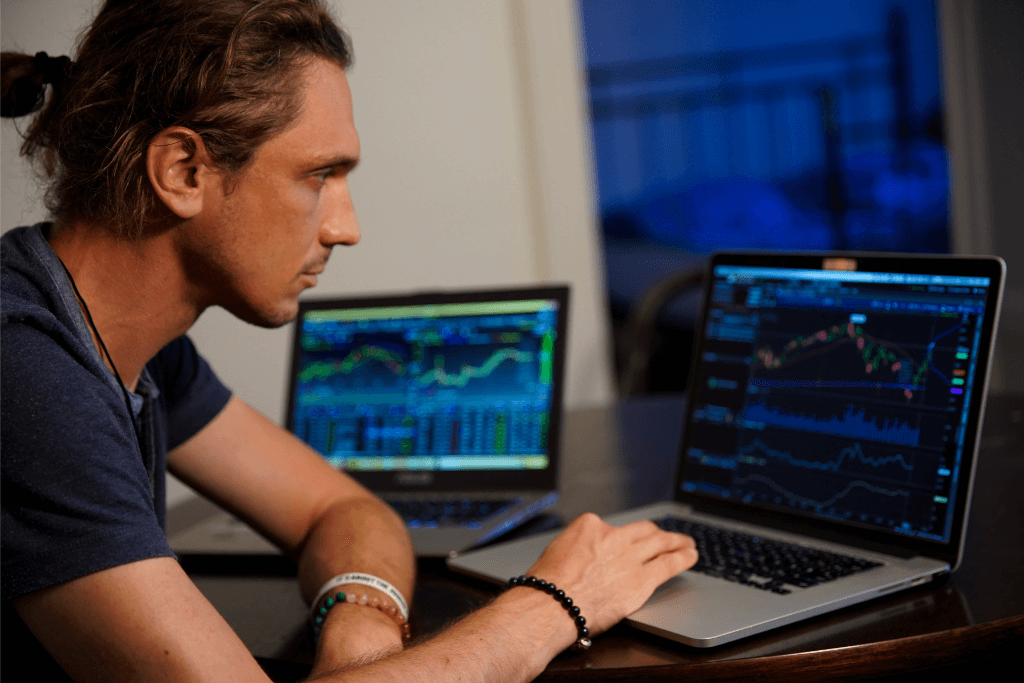 Dear Chuck,
My son's college roommate made some money in day trading. Now my son wants in on the action. I'm not sure what to tell him, except to avoid it!
Day Trading Fears 
Dear Day Trading Fears,
The Bible talks a lot about investing, so I will be able to give you some of those principles to help direct your son. He is jumping on to a very hot trend among young people right now.
Here is a simple framework of my core beliefs about this topic:
Investing is not gambling.
Day trading is not investing.
Investing should be done according to God's principles.
Day Trading on the Rise 
Day traders are traders who execute intraday strategies to hopefully profit off of relatively short-lived price changes for a given asset. On the contrary, investors look to maintain ownership of a given asset indefinitely to give it the opportunity to increase in value.
Last week, Felix Salmon at Axios.com wrote: "Never mind saving for retirement. Gen Z has embraced the stock market as a place to make short-term gains." Technology, social media, and overconfident young people are causing the resurgence of day trading. Barriers to entry are low, numerous apps make trading easy, and they do not fear risk or failure. They only see potential wins.
According to Investopedia, active traders desire to profit quickly from price fluctuations and only hold trades for a brief period of time. They generally focus on stocks, foreign currency, futures, and options. Volume is necessary because price changes may only be in the pennies. Day traders make tens or hundreds of trades per day. Swing traders open or close positions every few days. Active investing is slightly different. It involves ongoing buying and selling activity to beat the market. Portfolios are rearranged to adjust to the market. Passive investing is a buy-and-hold strategy for those interested in long-term investments with minimal trading. It is cheaper, less complex, and for those who desire to build wealth gradually. Each has pros and cons. But beware, some of these methods violate God's principles.
Investing is Not Gambling
The only thing investing and gambling have in common is they both involve a financial risk. However, they radically differ in one key aspect—how you create a financial gain. Gambling requires that other participants lose in order for you to gain. Investing requires that everyone must win in order for you to gain.
Gamblers do not care if others lose, only that they win. The Bible warns against this attitude.
Click here to read more.
SOURCE: Crown.org, Chuck Bentley