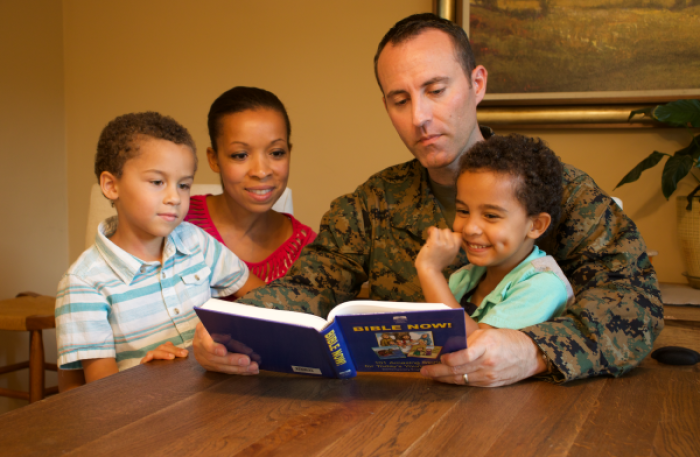 April 15 is Purple Up! For Military Kids Day, when Americans are encouraged to wear purple to show support for Military children and thank them for their strength and sacrifices. But it's important to remember that our Christian mission can last far longer than a single day.
More than two million children in the U.S. today have had a parent deployed to Iraq or Afghanistan. At least 19,000 of them have had a parent wounded in action. More than 2,000 have lost a parent to war, and an untold number live with parents with post-traumatic stress disorder.
Years of research have found that the families of active-duty Service members experience higher stress, anxiety, depression, and financial struggles than civilian families – and this has worsened during the pandemic. For example, more than 84% of enlisted families worry about personal finances; 34% say they don't pay their bills on time. In addition, 17% of Military spouses reported having lost their job as a result of the pandemic, increasing their already higher rates of unemployment. And 23% of Military family respondents without a depressive disorder or anxiety diagnosis before COVID-19 now report having symptoms.
Click here to read more.
SOURCE: Christian Post, Gordon Groseclose