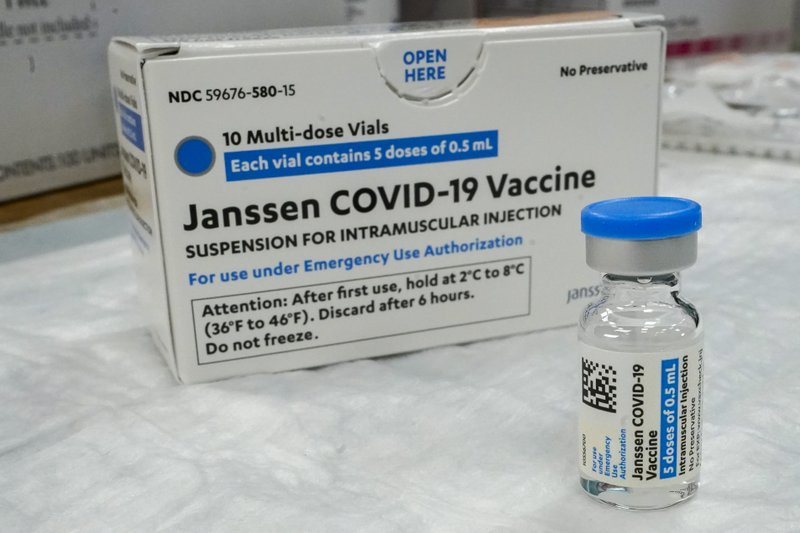 WASHINGTON (AP) — The U.S. on Tuesday recommended a "pause" in use of the single-dose Johnson & Johnson COVID-19 vaccine to investigate reports of rare but potentially dangerous blood clots, setting off a chain reaction worldwide and dealing a setback to the global vaccination campaign.
The Centers for Disease Control and Prevention and the Food and Drug Administration announced that they were looking into unusual clots in six women between the ages of 18 and 48. One person died.
The acting FDA commissioner expected the pause to last only a matter of days. But the decision triggered swift action in Europe and elsewhere as the drugmaker, regulators and providers moved to halt the use of the J&J vaccine, at least for now.
J&J said in a statement that it was aware of the reports of blood clots, but that no link to its vaccine had been established. However, the company said late Tuesday it would delay the rollout of its vaccine in Europe and pause new vaccinations in its trials that are still underway until it can update its guidance on how to proceed.
Hundreds of thousands of doses were due to arrive in European countries, where vaccinations have been plagued by supply shortages, logistical problems and concerns over blood clots in a small number of people who received the AstraZeneca vaccine, which is not yet cleared for use in the U.S.
Click here to read more.
Source: AP