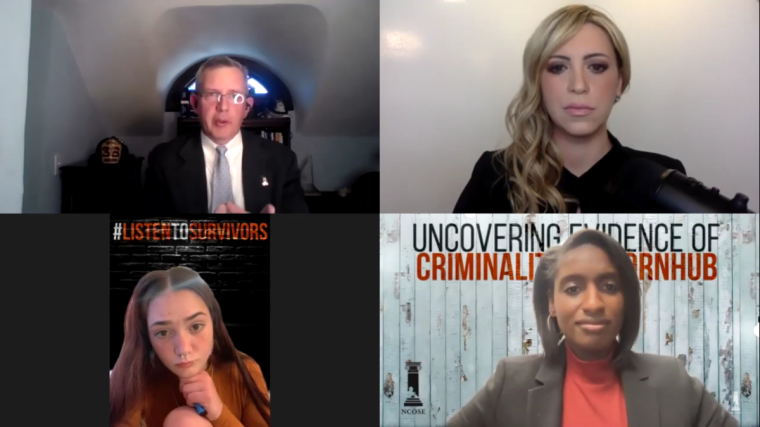 A coalition of advocates and sex trafficking survivors have detailed to U.S. Congress the myriad ways one of the world's largest pornography sites has concealed the sexual abuse of children for over a decade and has "built an empire" off criminal copyright violations.
In a congressional briefing that took place last Thursday hosted by the National Center on Sexual Exploitation, the advocates continued scrutiny that Pornhub has come under in recent months as it has already faced questioning from lawmakers in Canada.
MindGeek, the parent company of Pornhub and other popular porn websites, has faced mounting accusations that its companies have hosted child sex abuse videos and other non-consensually recorded content, including videos of rape and sex trafficking.
Click here to read more.
SOURCE: Christian Post, Brandon Showalter