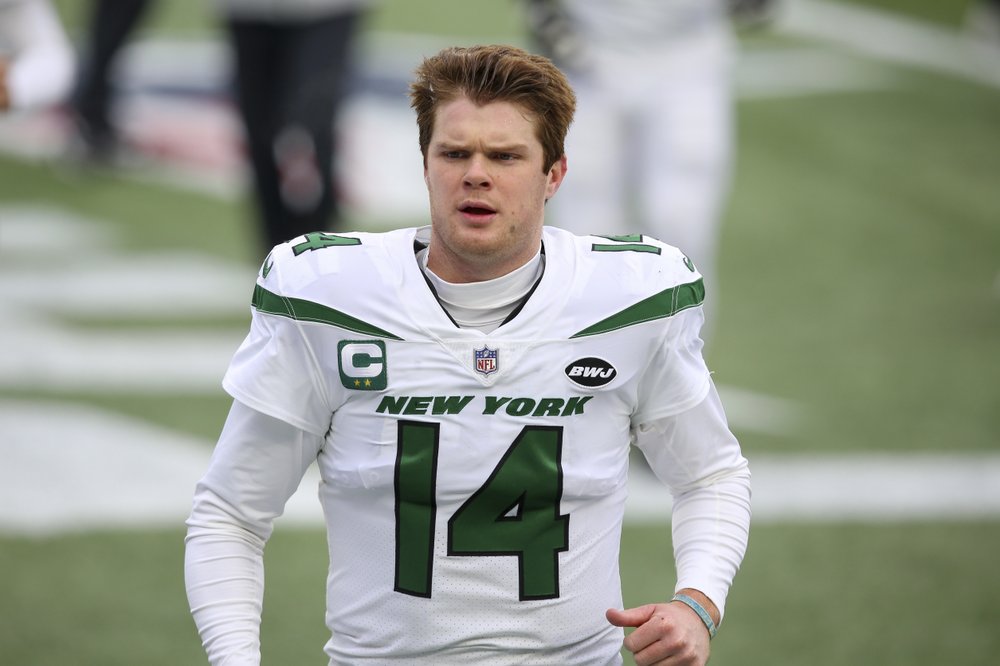 Carolina Panthers quarterback Sam Darnold had lofty goals with the New York Jets. In his first comments since being traded to the Panthers, Darnold revealed he expected to play 20 years with the Jets and win multiple Super Bowls, according to the New York Daily News.
That … didn't happen. Darnold lasted just three years with the Jets, winning 13 games over that period. He threw for 8,097 yards with the team, and added a 45-39 touchdown to interception ratio.
Despite the Jets' struggles, Darnold expected the team would turn things around.
"My expectations were to go in there and play 20 years and win Super Bowls. That was the dream going in there but obviously it didn't work out," Darnold said. "Just thankful for the opportunity that organization gave me the three years that I was with them.
"I always thought that I could make it work in New York, just being honest, I really did," Darnold said. "My goal never changed even though there was speculation about me getting traded. I always believed that I can make it work and that we were going to get pieces and just win some games in New York and can go to the playoffs and eventually win a Super Bowl."
With the Jets holding the No. 2 overall pick in the 2021 draft, the team shipped Darnold to the Panthers in April. The Jets are expected to start fresh and select a new quarterback with the No. 2 overall pick.
Click here to read more.
SOURCE: Yahoo! Sports, Chris Cwik