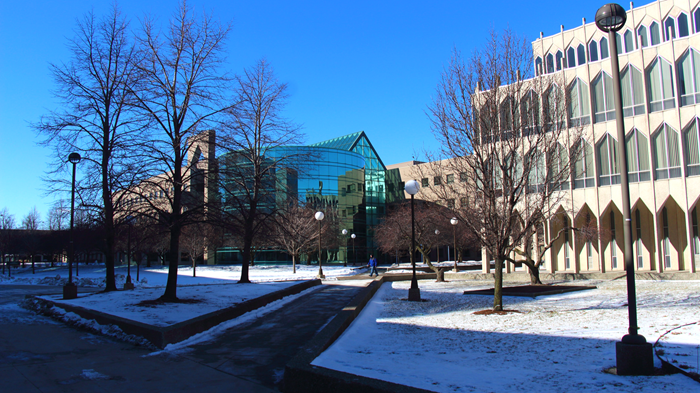 Update (April 7, 2021):
The fight for campus access for faith-based student groups scored another legal victory this week.
A district court judge ruled on Monday that Wayne State University violated the First Amendment with a 2017 decision that temporarily denied InterVarsity Christian Fellowship its status as a student group over the chapter's requirement that its leaders be Christian.
Wayne State's nondiscrimination policy, according the 83-page opinion by Robert Cleland, "violated plaintiffs' rights to internal management, free speech, freedom of association, freedom of assembly, and free exercise as a matter of law."
The judge ruled that the First Amendment protects religious organizations' rights to select their own ministers, and that the InterVarsity chapter's student leaders qualified as ministers. While InterVarsity is open to all students, it asks leaders to sign a statement of faith.
Cleland also agreed with InterVarsity's argument that the school selectively applied its nondiscrimination policy, since other organizations also had specific requirements for their leaders.
The decision comes three years after Wayne State allowed InterVarsity to regain its recognition as a campus group and only resulted in a $1 in symbolic damages. In a statement to Detroit News, the university challenged the decision to pursue litigation when InterVarsity had already been "granted everything it requested in a timely manner."
The ruling, though, stands to benefit other student groups or chapters at other schools by underscoring the importance of fair treatment and religious freedom. Lori Windham, who represented InterVarsity as senior counsel at Becket, said, "The law is crystal clear: universities can't kick religious student groups off campus just because they choose leaders who share their faith."
When they get kicked off campus or pursue legal challenges, "it may be evangelicals who make the headlines because we have the resources," InterVarsity's external relations director Greg Jao told CT last year, but the resulting First Amendment protections also help minority faith groups who lose out because of the same policies. "We should be standing there with the Sikh groups, the Hindu groups… those who are most vulnerable."
The US Department of Education enacted a final rule late last year prohibiting public colleges and universities from discriminating against religious student organizations over their "beliefs, practices, policies, speech, membership standards, or leadership standards" and clarified their right to official recognition, facility usage, and funding alongside other groups.
Click here to read more.
Source: Christianity Today