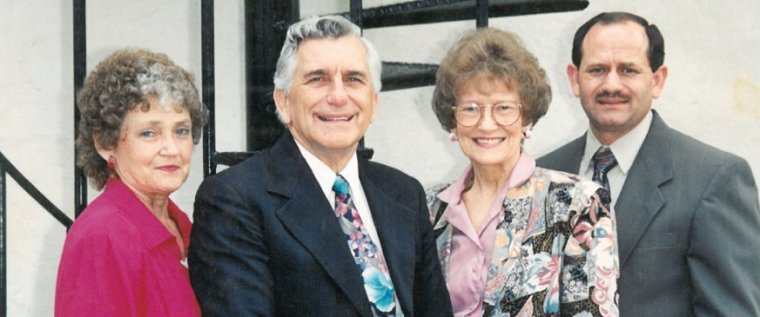 Robert Bland, who was affectionately known as "Bob" and led Teen Missions International for 50 years after he founded it in 1970, died peacefully at the age of 92 on Good Friday. The funeral service will be held Saturday at a church in Ohio.
"Bob was a great man of God. He was my Youth Pastor at Mt Tabor 75 years ago and I just reconnected with him within the past year," wrote one Mike Davidson on the Facebook page of Mount Tabor Community Christian Church in Chillicothe, Ohio, where the funeral service will be held Saturday morning.
Bland led the youth ministry for 50 years "with great vision and clarity along with his loving wife, Bernice Mae Bland, who preceded him in death," reads his obituary on the website of the Boyer Funeral Home.
Click here to read more.
SOURCE: Christian Post, Anugrah Kumar