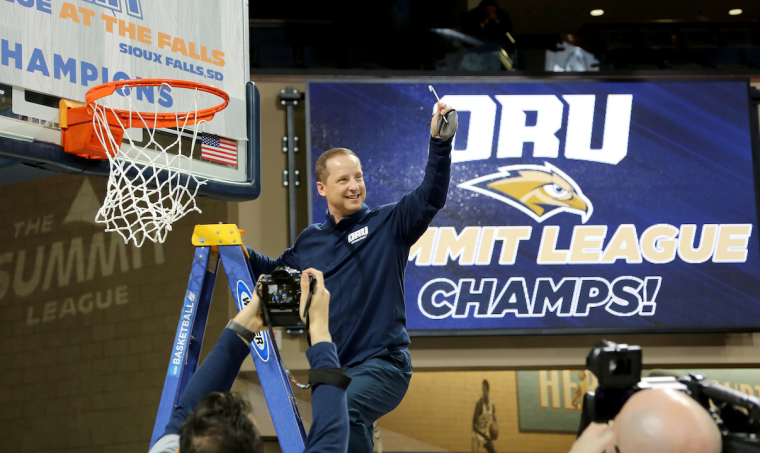 The Oral Roberts University's men's basketball team shocked the nation and shattered tournament brackets with its March Madness "Cinderella" run to the Sweet 16 for the first time since 1974. However, ORU head coach Paul Mills was not shocked that his team made it so far in the NCAA Tournament.
The private, Tulsa, Oklahoma Christian university, founded by Pentecostal evangelist Oral Roberts, became the second No. 15 seed to play in the Sweet 16 of the NCAA Division I Men's Basketball Tournament by beating No. 2 Ohio State and No. 7 Florida.
"I actually told our guys on several occasions that we were going to make the NCAA Tournament and that we were going to win multiple games," Mills told The Christian Post in a Wednesday interview.
Click here to read more.
SOURCE: Christian Post, Emily Wood