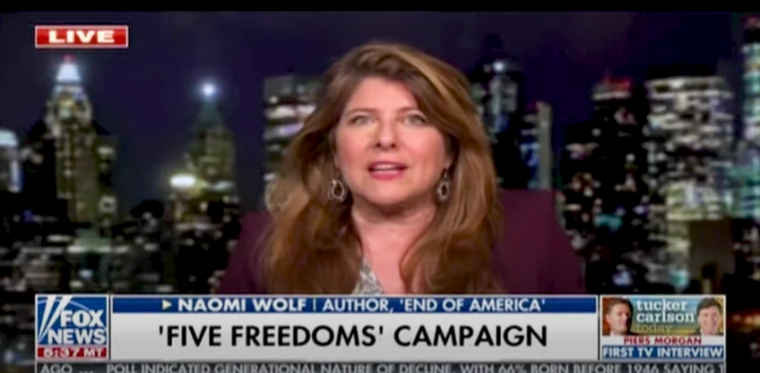 A prominent liberal has become an outspoken critic of restrictions on religious faith implemented during the COVID-19 pandemic and, in response, has launched a campaign committed to preserving the freedom to worship and other freedoms that governments imposed limits on.
Appearing on "Fox News Primetime" Monday, Naomi Wolf, a former adviser to Democratic politicians and outspoken feminist, reacted to "the anti-religion nanny state's war on Easter."
Host Mark Steyn prefaced the interview with Wolf by highlighting examples of law enforcement officials in western democracies, including Canada and the United Kingdom, interrupting church services that took place on the days leading up to Easter because of concerns that the gatherings violated COVID-19 restrictions.
Click here to read more.
SOURCE: Christian Post, Ryan Foley