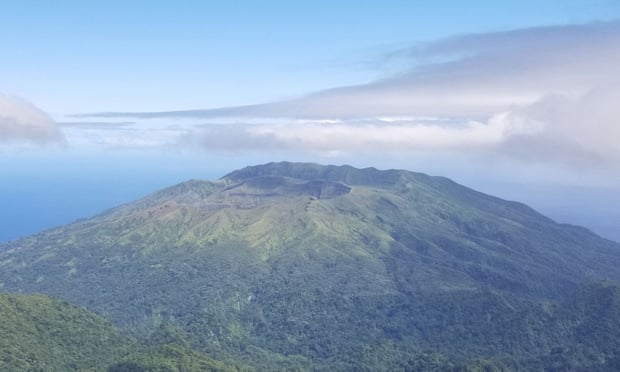 The Caribbean island of St Vincent has declared a red alert and issued an evacuation order after seismologists warned that the La Soufrière volcano shows signs of an imminent eruption.
The prime minister, Ralph Gonsalves, issued the order on Thursday after several days of increased seismic activity.
The country's National Emergency Management Organisation said on Twitter there was a "substantial prospect of disaster", and warned residents to "be ready, get your things in order".
"Safe areas where people will be evacuated to are from North Union to Kingstown, on the Windward side of the island, Barrouallie to Kingstown on the Leeward side and the Grenadine Islands," Nemo tweeted.
A cruise ship from the Royal Caribbean line was heading to the island to help with evacuation efforts, Nemo said.
The geologist Richard Robertson said that La Soufrière could erupt in a matter of hours or days, according to the St Vincent online newspaper News 784.
Monitoring stations had reported long earthquakes, which suggested that fresh magma was trying to reach the surface, and indicated that the volcano was moving to "an explosive stage".
Click here to read more.
Source: the Guardian