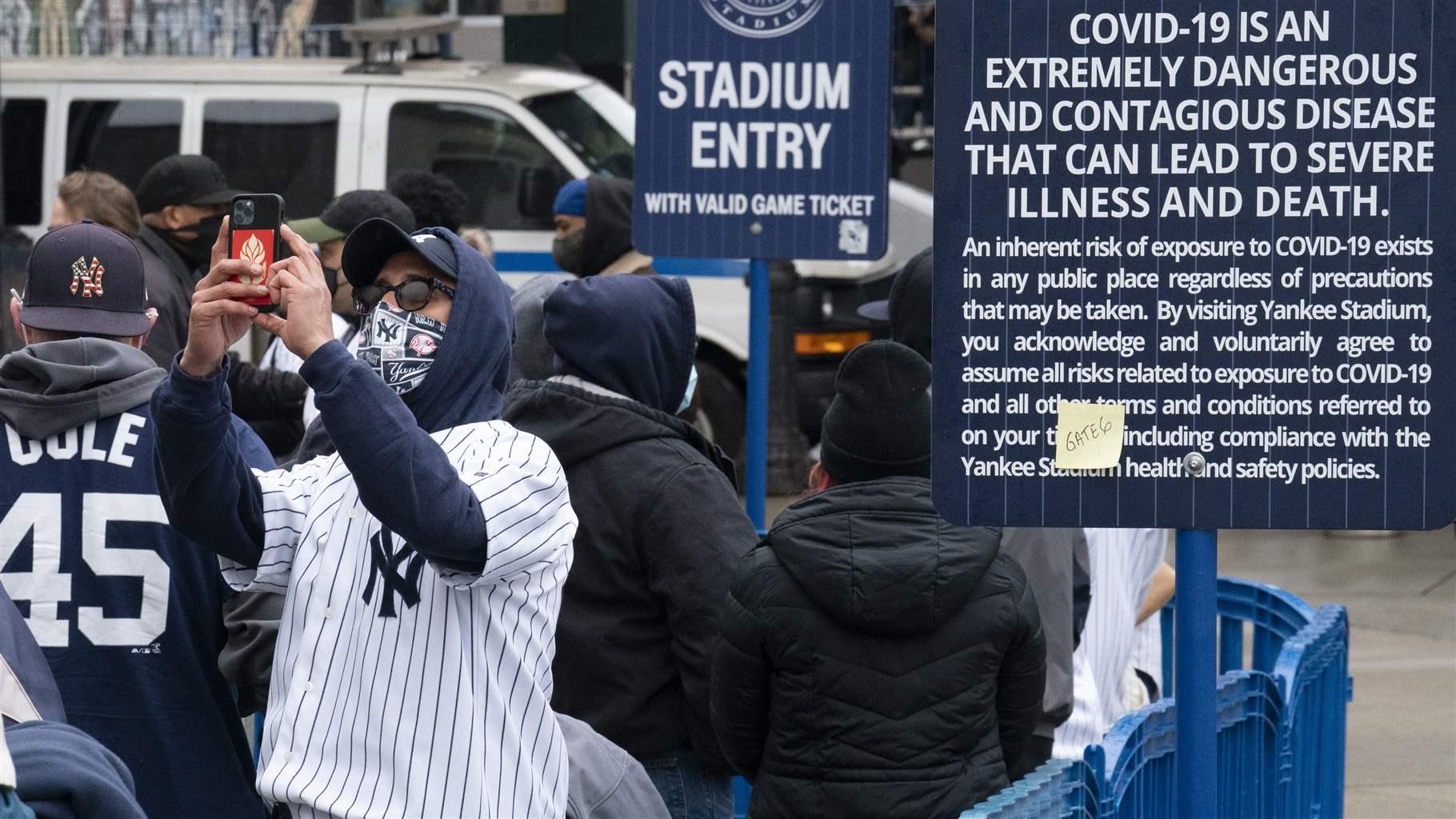 Epidemiologists and other public health experts are debating whether to use rapid COVID-19 tests as admission tickets to schools, businesses and entertainment and sports venues.
Even with the quickening pace of vaccinations, it will be months before all Americans who want COVID-19 vaccines receive them. As a result, testing could become ubiquitous as a requirement for students, office workers, spectators and visitors seeking to gather indoors.
Many enterprises have been doing such testing for months, from colleges and universities to Hollywood movie productions to professional sports teams. In New York, Democratic Gov. Andrew Cuomo has said he wants to use extensive testing to enable Broadway to reopen.
More venues will take up testing as K-12 schools expand in-person instruction and a wide array of businesses and entertainment venues welcome people inside.
Manufacturers of tests say they are seeing a surge in interest from both public and private sources.
But some epidemiologists think that with uneven test and lab quality and varying skill levels among people administering the tests, the effort isn't worth the time and money.
"With that kind of testing in most situations, the juice isn't worth the squeeze," said Dr. Daniel Morgan, an infectious disease doctor and professor of epidemiology at the University of Maryland.
But others hold the opposite view. "Active disease testing is the missing link for schools and employers to give them full confidence to come back in person," said Mara Aspinall, a professor of health diagnostics at Arizona State University who advises the Rockefeller Foundation on COVID-19 research.
The testing debate coincides with arguments over whether proof of a COVID-19 vaccine should determine access to public spaces.
The skeptics' chief complaint is the tests' uncertain reliability. "We don't have a gold standard," said Dr. Anthony Harris, who is also a University of Maryland infectious disease doctor and epidemiologist. "There is not one test that is perfect."
The U.S. Food and Drug Administration approved all COVID-19 tests and vaccines on the market under an emergency use authorization. During a public health emergency, the FDA can waive or loosen certain evaluation requirements to get essential products to the public as quickly as possible.
Harris said that because of time constraints, the COVID-19 tests now on the market were mostly studied for their effectiveness on those exhibiting symptoms of the disease. "They are not necessarily evaluated on asymptomatic people," Harris said, who would likely be the majority of the people being to screened to determine if they can safely enter a venue.
Click here to read more.
Source: Herald Mail Media