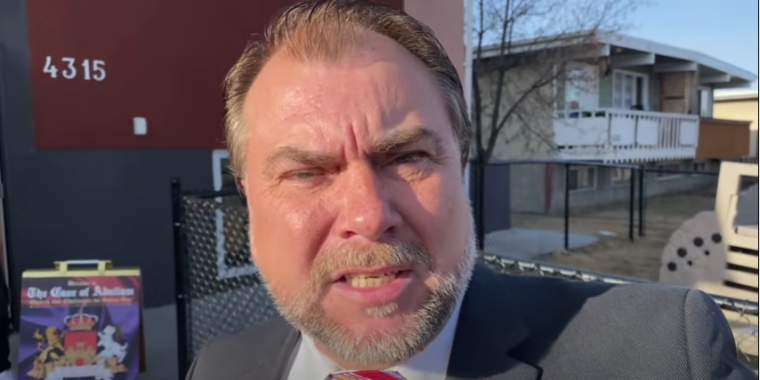 A Canadian pastor who kicked police out of his church after they tried to shut down a worship service during Holy Week said the actions of law enforcement bring back memories of communism under the Soviet Union.
Pastor Artur Pawlowski, who was born in Poland and lived under Soviet rule during part of his childhood, received plaudits from people worldwide for his actions in forcefully ordering law enforcement officers — including a police officer and public health officer — off the church's property after they interrupted a Passover mass at Street Church in Calgary, Alberta, Canada. A video documenting his encounter with the local law enforcement went viral, receiving more than 3 million views.
Throughout the video, Pawlowski is seen telling law enforcement officials to "get out." He also commanded that they "don't come back without a warrant" and called them "Gestapo" and "Nazi psychopaths." About a minute after the video started, they began to depart from the property.
Click here to read more.
SOURCE: Christian Post, Ryan Foley