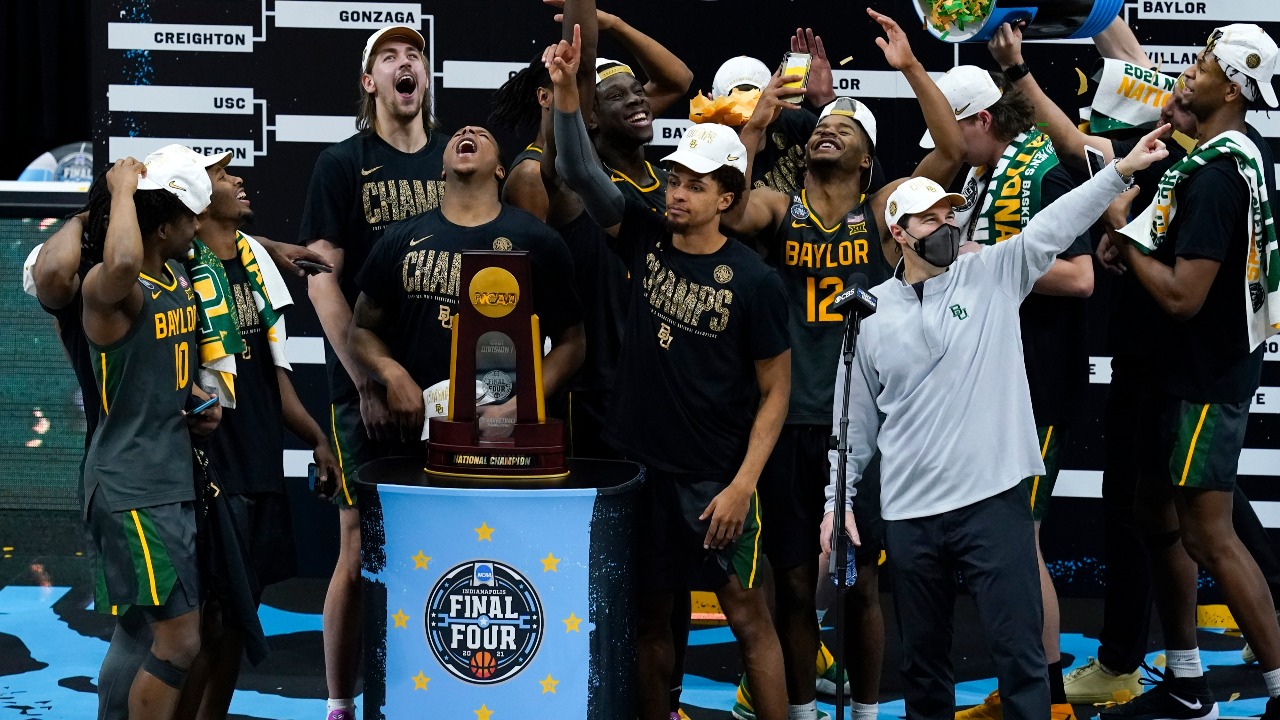 Baylor jumped out to a 9-0 lead over Gonzaga on Monday night — and never looked back. By the time one of the most dominating performances in NCAA title game history was over, the Bears had an 86-70 victory for the first men's basketball championship in school history.
En route to the title, Baylor knocked off one of the greatest teams in NCAA history. The Bulldogs entered the championship game 31-0, looking to become the first unbeaten national champion since Indiana in 1976. They were the first undefeated team since 1979 to even reach the final game.
But when Baylor plays like it did Monday night, no team would have a chance. The Bears hit 10 3-pointers while the Zags only hit five. Baylor out-rebounded Gonzaga 38-22, and it forced 14 turnovers.
Junior guard Jared Butler lead the Bears in scoring with 22 points, four 3-pointers and seven assists. The strong performance came after he tallied 17 points and four threes in Baylor's dominating 78-59 win over Houston in the national semifinals. The first-team All-American was named the Final Four Most Outstanding Player.
Senior MaCio Teague added 19 points with two threes, and senior Mark Vital led Baylor with 11 rebounds.
Within moments of securing the championship, Baylor's entire team stopped to gather into a circle on the court. They gave God thanks in prayer.
Moments later, the team was presented with the 2021 national championship trophy. When answering questions from Jim Nantz of CBS, head coach Scott Drew talked about the team's culture.
Click here to read more.
SOURCE: Sports Spectrum, Jon Ackerman