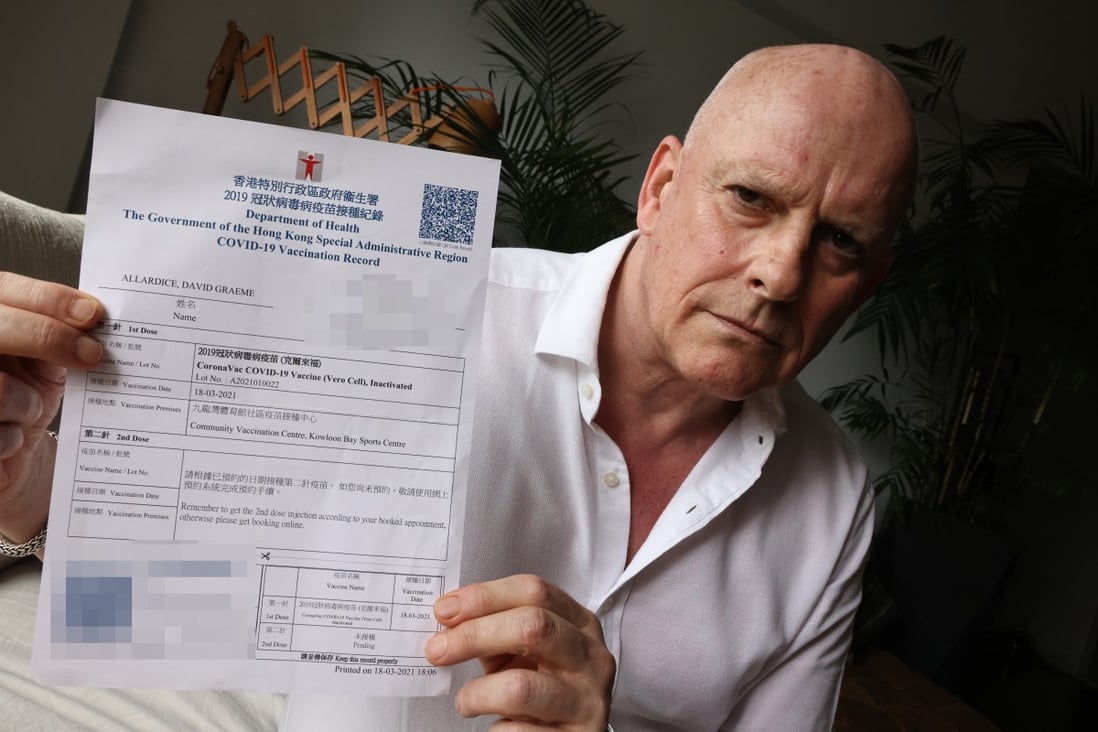 Blood cancer patient David Allardice was relieved to get his first dose of Covid-19 vaccine two weeks ago, putting him a step closer towards protection against the deadly respiratory disease.
But relief turned to shock when it emerged the 55-year-old Hong Kong resident had gone to the wrong vaccination centre – and was given the China-made Sinovac jab rather than the BioNTech one from Germany he actually booked.
The mix-up only came to light after the government sent him a text message saying he did not turn up to his vaccine appointment.
Click here to read more.
Source: SCMPhttps://img.i-scmp.com/cdn-cgi/image/fit=contain,width=1098,format=auto/sites/default/files/styles/1200×800/public/d8/images/canvas/2021/04/03/10571e7d-e1c8-4350-bb11-74875482f660_eabb3d6e.jpg?itok=6sxMjTXO&v=1617443963