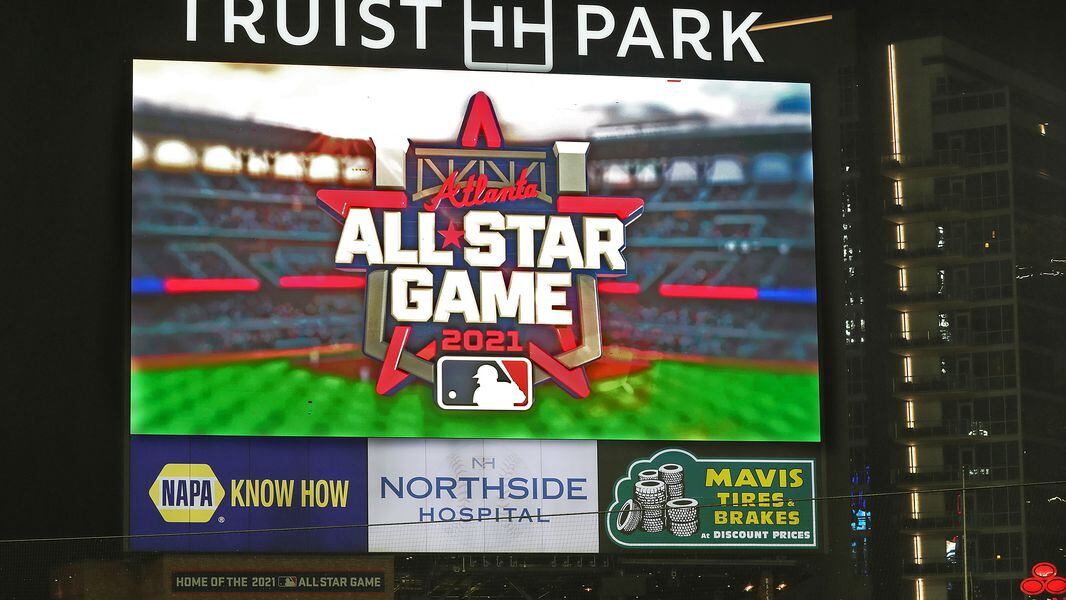 Major League Baseball said Friday it will move this season's All-Star game, a high-profile event that had been scheduled for Truist Park in July, out of Georgia in response to the state's new voting law.
MLB Commissioner Rob Manfred made the decision eight days after Gov. Brian Kemp signed the sweeping elections overhaul into law amid fierce opposition from Democrats and voting rights activists.
"I have decided that the best way to demonstrate our values as a sport is by relocating this year's All-Star game," Manfred said. "Major League Baseball fundamentally supports voting rights for all Americans and opposes restrictions to the ballot box."
The push to move the game had gathered momentum after several large corporations condemned the new law and President Joe Biden said he would "strongly support" relocating the event.
Kemp, who two years ago participated in a ceremony awarding the All-Star festivities to Atlanta, blasted MLB's decision.
"Major League Baseball caved to fear, political opportunism and liberal lies," Kemp said in a statement. "Georgians – and all Americans – should fully understand what MLB's knee-jerk decision means: cancel culture and woke political activists are coming for every aspect of your life, sports included."
Atlanta Mayor Keisha Lance Bottoms predicted baseball's decision is "likely the first of many dominoes to fall, until the unnecessary barriers put in place to restrict access to the ballot box are removed."
Click here to read more.
SOURCE: Atlanta Journal-Constitution, by Tim Tucker, Greg Bluestein, and Stephen Deere