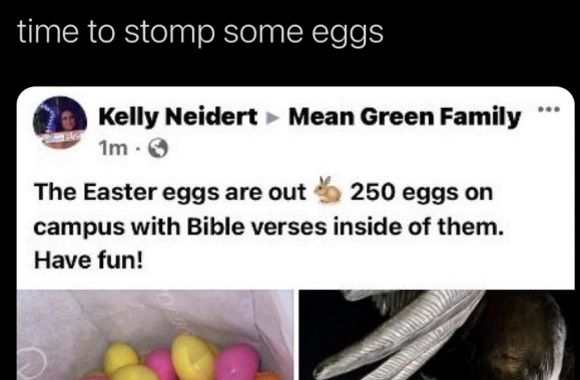 A politically conservative student group at the University of North Texas said they were harassed by other students for distributing Easter eggs on campus filled with Bible verses.
On Sunday night, members of the Young Conservatives of Texas UNT chapter placed 250 colorful Easter eggs with Bible verses hidden inside them around campus and posted an announcement on social media about the egg hunt beforehand.
Kelly Neidert, a senior and chairman of YCT's UNT chapter, told The Christian Post in an interview Wednesday that they hid the eggs in part to celebrate Easter and as something fun for students to enjoy since the campus is under lockdown restrictions due to COVID-19.
Click here to read more.
SOURCE: Christian Post, Emily Wood