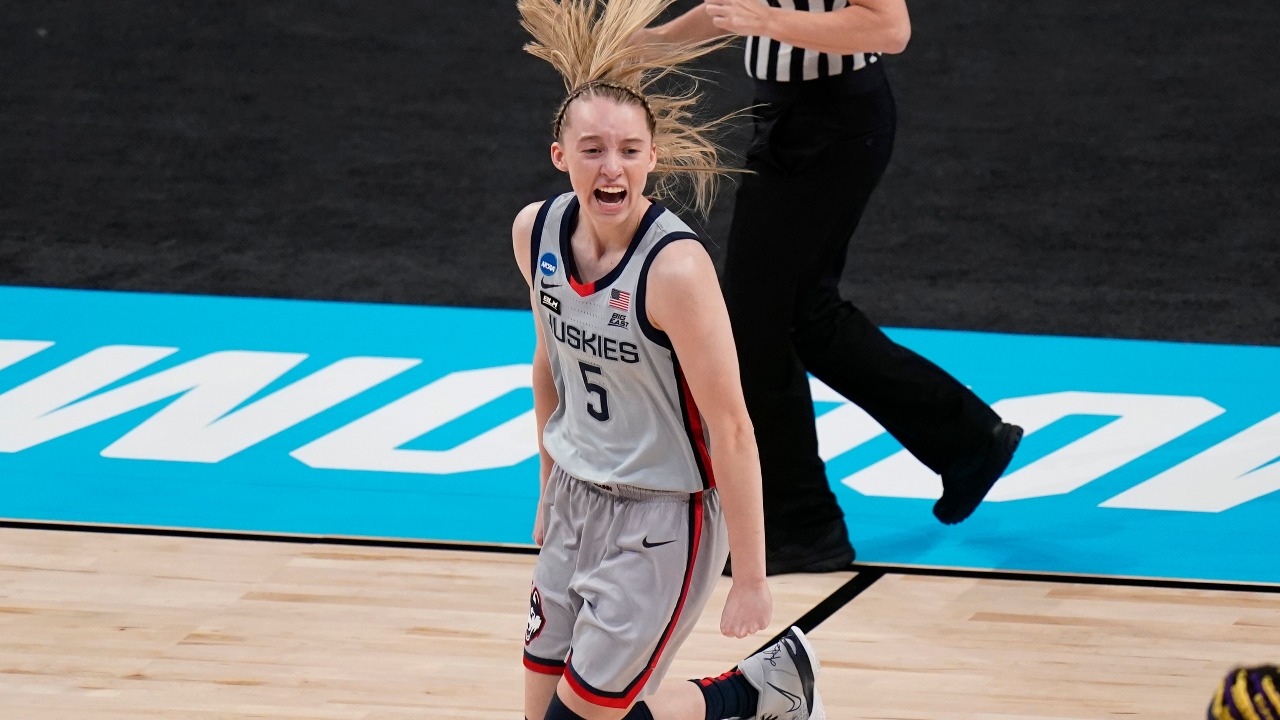 The Connecticut women's basketball team had advanced to 12 consecutive Final Fours entering its NCAA Tournament matchup Monday night against Baylor. Freshman Paige Bueckers had been a part of none of those, but was determined to keep the streak alive.
The Huskies needed every bit of their freshman star's team-leading 28 points to defeat the Lady Bears, 69-67, and reach the national semifinals for the 13th tournament in a row.
"Paige got that look in her eye, started getting some buckets," UConn head coach Geno Auriemma said after the game. "And when Paige is scoring, the rest of the team really gains a lot of confidence."
Bueckers was just 6 years old when UConn's Final Four streak began in 2008.
"To be part of that history is wild," Bueckers said. "It's why I came here. … Saw that as a young kid, wanted to be a part of that. It's surreal."
UConn was down 55-45 late in the third quarter, but went on a 19-0 run to take a 64-55 lead with just over seven minutes left in the game. Ten of those points came from Bueckers, the team's leading scorer all year and just the third freshman to ever be a first-team All-American.
Her 28 points on Monday marked the most in the NCAA tourney for Bueckers, and the most she's scored this season since Feb. 8, when she dropped 31 against South Carolina (a fellow No. 1-seed in the NCAA Tournament). That game was Bueckers' third in a row with 30 or more points, becoming the first woman in UConn's rich history to hit the 30-mark three straight games.
Click here to read more.
SOURCE: Sports Spectrum, Jon Ackerman