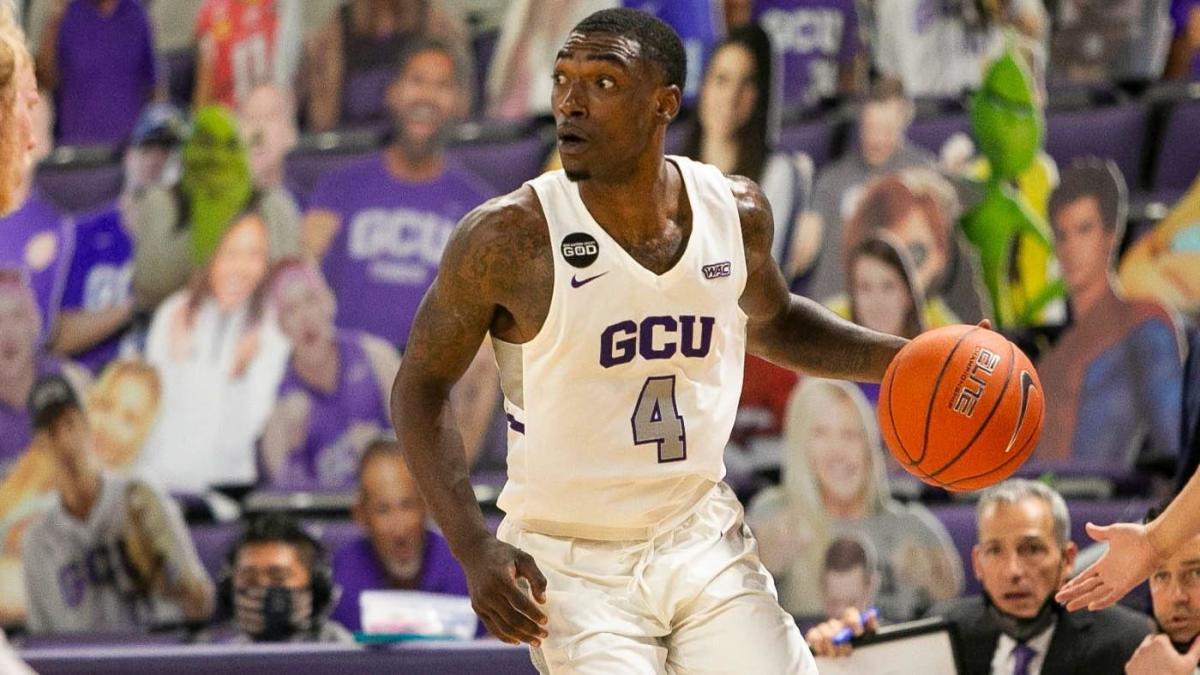 Grand Canyon University senior basketball player Oscar Frayer was killed in a car accident in northern California on Tuesday, the San Joaquin (Calif.) Medical Examiner's Office confirmed Thursday late afternoon.
A second victim, 28-year-old Andrea Moore from Stockton, also died. She is Frayer's sister. The third name has not yet been released.
It happened three days after he scored eight points, five assists and blocked three shots in GCU's NCAA Tournament first-round loss to Iowa in Indianapolis.
GCU had heard of the accident in Lodi, Calif., but was not able to confirm Frayer's death until Thursday evening.
"It is with great sorrow and a heavy heart that we share the news that Grand Canyon University student and basketball player Oscar Frayer was one of three individuals who died in an auto accident in Lodi, California, on Tuesday," the statement said. "Also in the vehicle was Oscar's sister, Andrea Moore, 28, from Stockton, California. The identity of the third individual has not yet been released by the San Joaquin Medical Examiner's office."
The university added, "As the GCU family grieves the loss of one of our students, we ask that you keep his family and friends in your thoughts and prayers during this difficult time and know that God is always there for us. Also please keep the families and friends of Andrea Moore in your hearts and pray for the two California Highway Patrol officers who were injured in the accident."
Frayer, who is from Oakland and graduated from Moreau Catholic High School in Hayward, California, was 23.
Click here to read more.
SOURCE: USA Today; Arizona Republic, Richard Obert