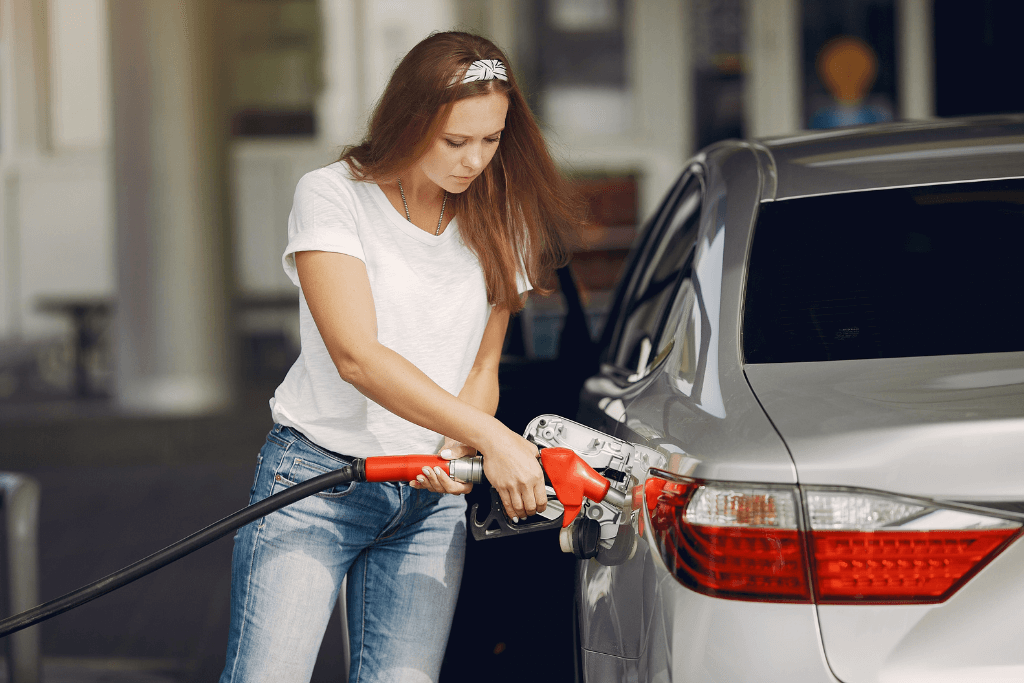 Dear Chuck,
I'm getting nervous about the rising cost of gasoline because of my long commute each day.  How can I avoid having my budget whacked? 
Bring Back Cheap Gas!
Dear Bring Back Cheap Gas,
You have good reason to be concerned, but it is not all bad news. There are plenty of reasons not to panic. You have a number of good options that I will recommend.
Gasoline is Moving Higher… and Maybe Lower
Prices at the pump follow fluctuations in crude oil prices. California's known for the highest prices in the nation. On March 16, the Orange County Register reported that the average price per gallon was $3.73, the highest in 67 weeks. One week later, it rose to $3.76, with premium at $4.108. Price comparisons by state can be found here.
On the 22nd, GasBuddy released a report entitled "Upward Gas Prices Broken as Oil Sags." Although the national average gas price was 22.2 cents higher than a month ago, prices dropped slightly for the first time in 11 weeks. Patrick De Hann, head of petroleum analysis for GasBuddy, addressed the decrease.
"While gas prices still rose in a majority of states last week, we may see some price decreases in the week or weeks ahead, even as U.S. gasoline demand continues to rally to the highest level since the pandemic started nearly a year ago. It'll be a bumpy road the next few weeks as markets sort out the bearish and bullish factors, but I still believe prices will likely experience more upward momentum ahead of Memorial Day."
According to Trilby Lundberg, an industry analyst, prices are up due to higher crude oil costs, the February snow storm that shut down Texas refineries and reduced operations, and surging prices on credits for a renewable fuel.
In an NBC News article, De Hann said we have a supply and demand problem. "Covid decimated demand. It caused a lot of contraction and production cuts. 2020 set things back for U.S. oil production by several years." Now that people are moving about, demand has increased, but production is short of where it was a year ago.
Sergio Avila, of AAA Nevada, says, "This increase isn't something that is just isolated to the west. It's something happening across the country. Every state average has climbed by double-digits since February resulting in 1 in 10 gas stations with pump prices that are $3 per gallon or more."
Click here to read more.
SOURCE: Crown.org, Chuck Bentley