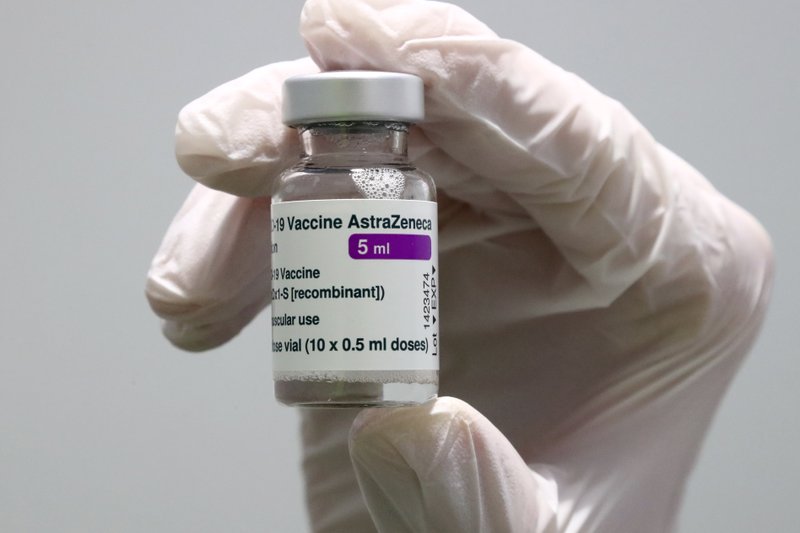 WASHINGTON (AP) — AstraZeneca may have included "outdated information" in touting the effectiveness of its COVID-19 vaccine in a U.S. study, federal health officials said Tuesday in an unusual public rift that could further erode confidence in the shot.
In response, AstraZeneca said that it is working on more up-to-date information and that the more recent findings are consistent with its initial announcement that the vaccine offered strong protection. It promised an update within 48 hours.
In an extraordinary rebuke, just hours after AstraZeneca on Monday announced its vaccine worked well in the U.S. study, an independent panel that oversees the study scolded the company for cherry-picking data, according to a senior administration official.
The panel wrote to AstraZeneca and U.S. health leaders that it was concerned the company chose to use data that was outdated and potentially misleading instead of the most recent and complete findings, according to the administration official, who discussed the contents on the condition of anonymity given the sensitivity of the matter.
The letter goes on to say, "Decisions like this are what erode public trust in the scientific process."
The U.S. study was supposed to help settle lingering questions about the effectiveness of a vaccine that is being widely used in Europe and other parts of the world and is about to be considered for use in Americans, too.
Rebuilding confidence in its vaccine was what AstraZeneca had hoped to accomplish on Monday, when it announced that a predominantly U.S. study of 32,000 volunteers showed its vaccine was 79% effective in preventing symptomatic COVID-19 disease, and that no vaccinated volunteers had suffered severe illnesses or hospitalizations.
But shortly after midnight, the National Institutes of Health issued a statement saying the independent monitors that oversee the study had "expressed concern that AstraZeneca may have included outdated information from that trial, which may have provided an incomplete view of the efficacy data."
The NIH urged the company to "ensure the most accurate, up-to-date efficacy data be made public as quickly as possible."
Click here to read more.
Source: AP