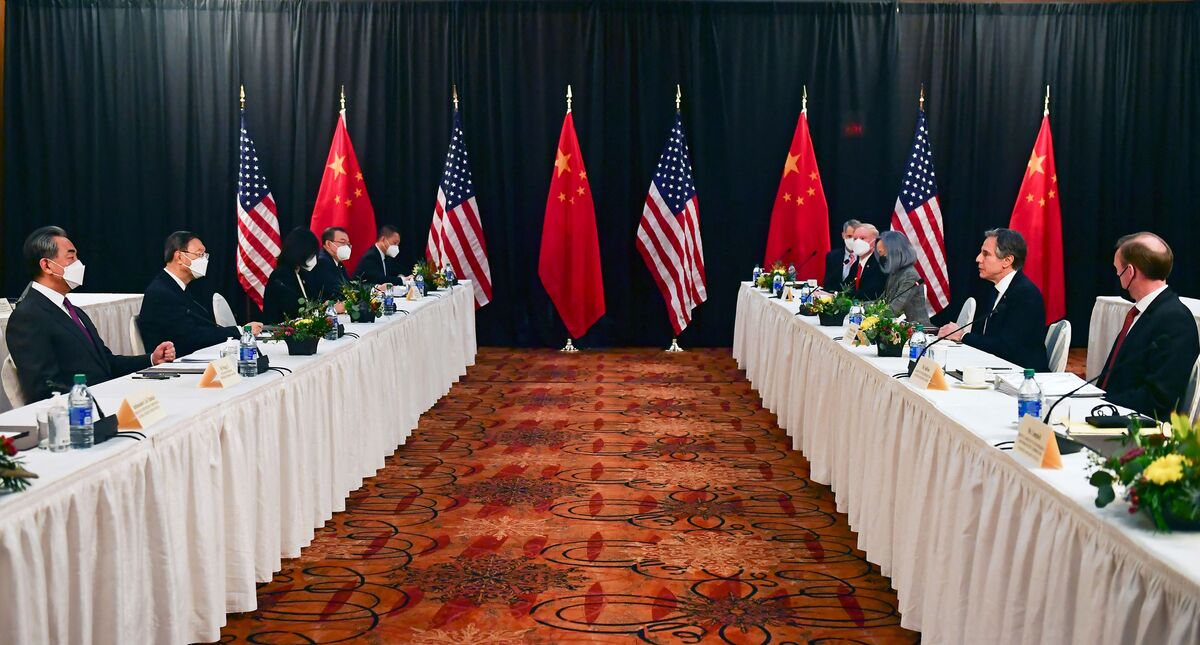 (Bloomberg) — The first face-to-face meeting between the U.S. and China since President Joe Biden took office was bound to be confrontational. The question now is whether the two sides can find a way to cooperate after unloading so many grievances in public.
Top diplomats from the world's two largest economies criticized each other over everything from trade to human rights in a high-stakes first encounter Thursday in an Alaskan ballroom. U.S. Secretary of State Secretary of State Antony Blinken accused Beijing of undermining global stability, while his counterpart, Yang Jiechi, said the U.S. wasn't "qualified to speak to China from a position of strength."
The barbs on both sides appeared intended for domestic consumption, with Biden seeking to show his supporters that he's tough on China and President Xi Jinping needing to satisfy his own increasingly nationalistic population. Still, the unusually acrimonious exchange showed the world just how hard it will be to repair a relationship that deteriorated rapidly under Donald Trump.
"It's not surprising for the Alaska meeting to start with a strong smell of gunpowder," said Zhu Feng, a professor of international relations at Nanjing University. "It is obvious that a new equation for China-U.S. relations is emerging. That is conflict, competition and cooperation."
Click here to read more.
Source: MSN