I have told my seminary students for years that a society or culture is never in a state of stasis. It is just the nature of human societies — they are constantly in flux, heading in one direction or the other, getting worse or getting better, depending on your perspective.
I have never been more depressed to have been proven right about American society's increasing volatility. Current news stories contain harrowing reports of ever more radical "woke" philosophies being imprinted on the impressionable minds of our nation's youth — in this case, the 6 million primary and secondary students attending California's public schools.
If you were concerned about the cultural divisiveness of the centrifugal forces generated by critical race theory, intersectionality and Black Lives Matter, wait until you see what the formerly "Golden" state of California is contemplating inflicting on the unsuspecting youth of their state.
Click here to read more.
SOURCE: Christian Post, Richard D. Land
---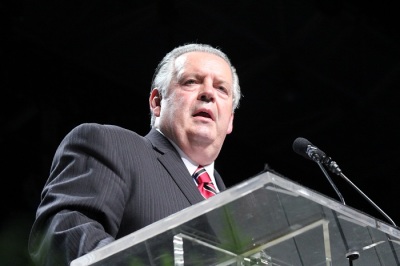 Dr. Richard Land, BA (magna cum laude), Princeton; D.Phil. Oxford; and Th.M., New Orleans Baptist Theological Seminary, was president of the Southern Baptists' Ethics & Religious Liberty Commission (1988-2013) and has served since 2013 as president of Southern Evangelical Seminary in Charlotte, NC. Dr. Land has been teaching, writing, and speaking on moral and ethical issues for the last half century in addition to pastoring several churches. He is the author of The Divided States of America, Imagine! A God Blessed America, Real Homeland Security, For Faith & Family and Send a Message to Mickey.