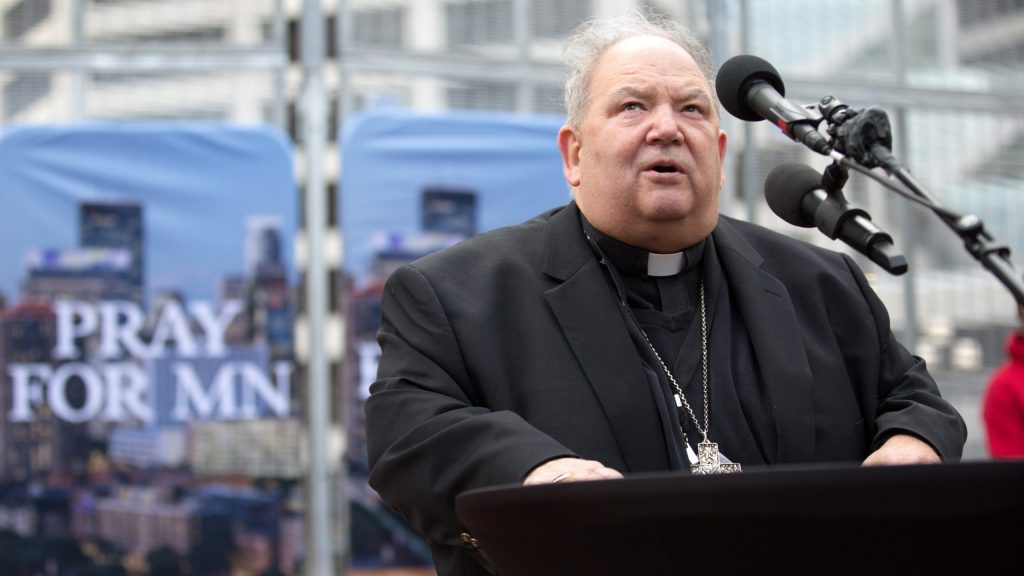 Archbishop Bernard A. Hebda of St. Paul and Minneapolis prayed March 7 for peace and justice in the upcoming trial of a white former city police officer charged in the death of George Floyd, an African American. He died while in police custody last May.
The archbishop gathered with over 100 other faith leaders in a downtown Minneapolis plaza.
"Loving God, you are the source of all that is good in our lives," Archbishop Hebda said in the gathering's opening prayer. "And so, we come to you with grateful hearts, grateful for the gifts that you've bestowed upon those that are gathered here. Grateful for the plans that you have for our cities. Grateful for the way in which you are going to bless us beyond anything that we can imagine.
"We come to you today as a people who thirst for justice, but we hunger as well for peace."
Jury selection was to begin March 8 in the murder trial of the former officer, Derek Chauvin, but legal complications delayed it for a day, as the issue of an additional murder charge for Chauvin was pending.
He has pleaded not guilty to two charges — second-degree unintentional murder and second-degree manslaughter. A third charge of third-degree murder was dismissed in October, but an appeals court ruled the trial judge should reconsider a motion to reinstate it.
On March 11, Hennepin County District Judge Peter Cahill allowed prosecutors to reinstate a third-degree murder charge against Chauvin, which the judge had ruled in October was not applicable in this case.
Click here to read more.
SOURCE: Angelus News, Catholic News Service