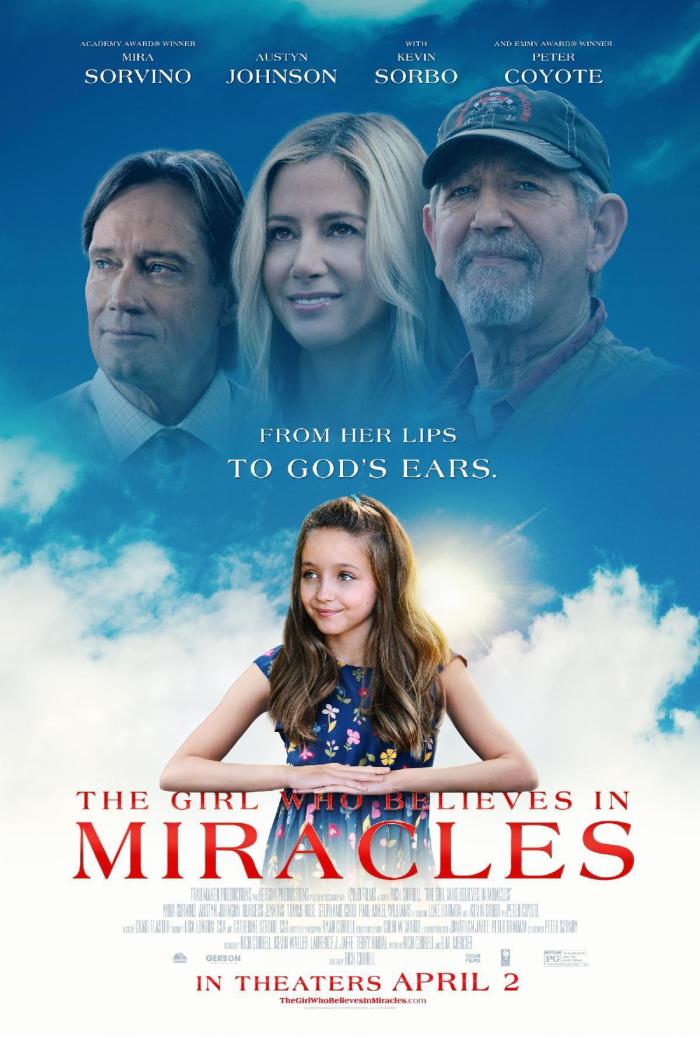 Oscar-winning actress Mira Sorvino, Emmy Award-winner Peter Coyote and "God's Not Dead" actor Kevin Sorbo are the stars of the new faith-based film "The Girl Who Believes in Miracles," which highlights the miracle-working power of God.
"The Girl Who Believes in Miracles" was created by 98-year-old Laurence Jaffe, who decided to start a new career as a filmmaker much later in life.
"When Sara hears a preacher say faith can move mountains, she starts praying," the synopsis reads. "Suddenly people in her town are mysteriously healed! But fame soon takes its toll — can Sara's family save her before it's too late?"
Click here to read more.
SOURCE: Christian Post, Jeannie Law