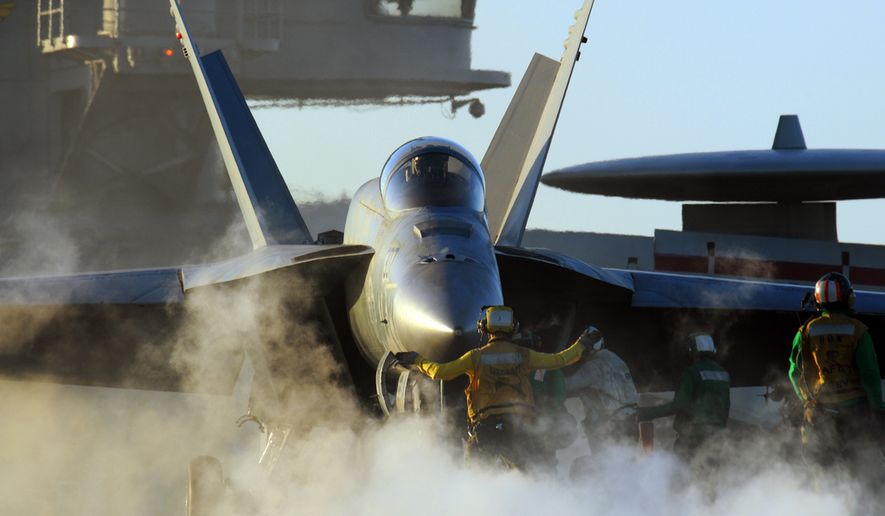 The U.S. military plans to deploy long-range missiles in Asia capable of threatening China as part of efforts to deter a conflict with Beijing, the commander of American military forces in the Pacific said Tuesday.
Adm. Philip S. Davidson, who soon will be retiring as the four-star commander of the Indo Pacific Command, also told a congressional hearing his most pressing defense need is a ground-based missile defense system on the U.S. island of Guam to provide 360-degree defense from a potential Chinese attack.
With the Biden administration still formulating its diplomatic and security strategy for East Asia, Adm. Davidson told the Senate Armed Services Committee that "the greatest long-term strategic threat to security in the 21st century [is] China." The Pentagon is pressing for a major increase in funding for the theater.
"In stark contrast to our free and open vision, the Communist Party of China promotes a closed and an authoritarian system through internal oppression and external aggression," he said in unusually blunt language.
"China's pernicious approach to the region includes a whole-of-party effort to coerce, corrupt and collapse governments, businesses, organizations and the people of the Indo-Pacific."
The greatest danger faced by the United States and its allies in Asia is "the erosion of conventional deterrence, vis-a-vis the People's Republic of China," he said.
Adm. Davidson, who is scheduled to appear before the House Armed Services Committee on Wednesday, told lawmakers he is seeking $4.7 billion in next year's defense budget to counter the growing challenge from China.
The admiral said in stark testimony that the balance of power in Asia is shifting in China's favor as Beijing adds missiles and other advanced forces to its arsenal, while U.S. forces in the region have remained largely static.
Click here to read more.
Source: Washington Times