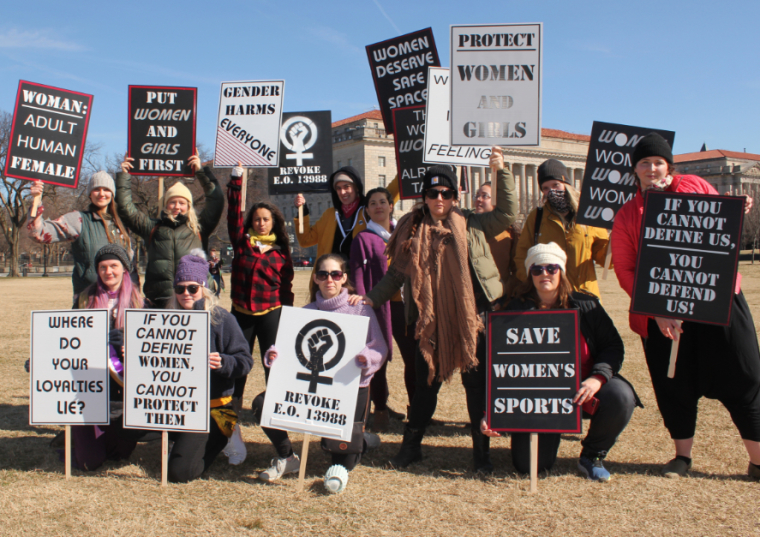 WASHINGTON — A diverse coalition of women's rights campaigners numbering into the hundreds protested against the Biden administration's executive order allowing boys who identify as female to compete in girls' athletic competitions, among other moves to enshrine transgender policies into law.
On Monday, some 200 women hailing from all across the United States descended on the nation's capital to participate in Women Picket-DC, a nonpartisan event to protest an executive order signed by President Joe Biden on Jan. 20 that enshrined "gender identity" into federal law.
The event intentionally coincided on International Women's Day and was held on the corner of 15th Street and Constitution Avenue adjacent to the National Mall near The Ellipse. Many held placards urging senators to reject the Equality Act, a pending update to the 1964 Civil Rights Act that would enshrine gender identity as a category into the federal legal code.
Click here to read more.
Source: Christian Post