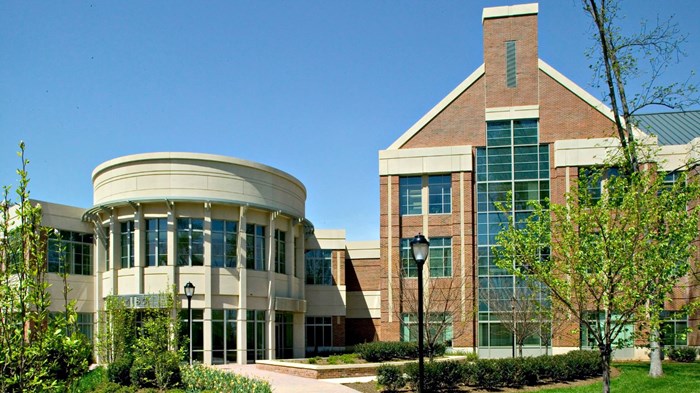 The sizable suburban Washington, DC, campus that headquartered Chuck Colson's Prison Fellowship will soon belong to another evangelical nonprofit: the Alliance Defending Freedom (ADF). The ministries announced plans Friday to sell the 11.3-acre property in Lansdowne, Virginia.
Back in 2005, Colson's ministry—which then included Prison Fellowship, BreakPoint, and the Colson Center—built the campus for around $19 million, including a three-story office building, a two-story hospitality center for conference guests, recording studios, and event space.
Of Prison Fellowship's 245-person staff, 70 percent worked remotely before the pandemic, a part of an organizational strategy to move its workforce into the field. During COVID-19, the rest adjusted to work from home, with just around a dozen coming into the 90,000-square-foot office.
Meanwhile, the Arizona-based religious liberty advocacy group ADF has been expanding and praying for years about adding another office, wanting to prioritize in-person collaboration for the sake of fellowship and the physical proximity required for its legal work.
"When ADF came along, the heart of the board, if you will, leapt," said Prison Fellowship president and CEO James J. Ackerman. "They thought, 'This would be so awesome if God's work could continue on the land dedicated to the Lord's work by Chuck Colson himself.'"
Ackerman declined to share the terms of the sale, but said that ADF made an offer within the range of the property's appraisal value. Demand for commercial space—particularly for medical facilities—is growing in the Lansdowne area, about an hour outside DC.
In advocating for conservative causes, ADF has achieved 11 Supreme Court victories and helped churches and ministries defend religious liberty claims during COVID-19. The organization will keep four other offices, including one on Capitol Hill, but move 50–60 of its 200 employees to the third floor of the Prison Fellowship office building as early as fall 2021, after closing on the property and doing renovations this summer.
The group will include leaders of its litigation team, its communications team, and its legal training program as well as ADF president and CEO Michael P. Farris, who has lived in the same county as Lansdowne for 30 years.
"Prison Fellowship is directly carrying on Chuck Colson's ministry, but we like to think that we remain standing in Chuck Colson's shadow," said Farris, who has visited the Prison Fellowship under Colson's leadership and since. "He cast a big shadow across a lot of big issues, and we've been the beneficiary of that work, and we're just honored to have any connection to him."
Ackerman said ADF will maintain elements of the campus that honor Colson, including a memorial plaque outside the hospitality center.
Prison Fellowship will lease a smaller space on the second floor of the office building after ADF moves in. Other tenants of the building—the pregnancy center network Care Net and the Loudon campus of McLean Bible Church—will also remain.
Click here to read more.
Source: Christianity Today