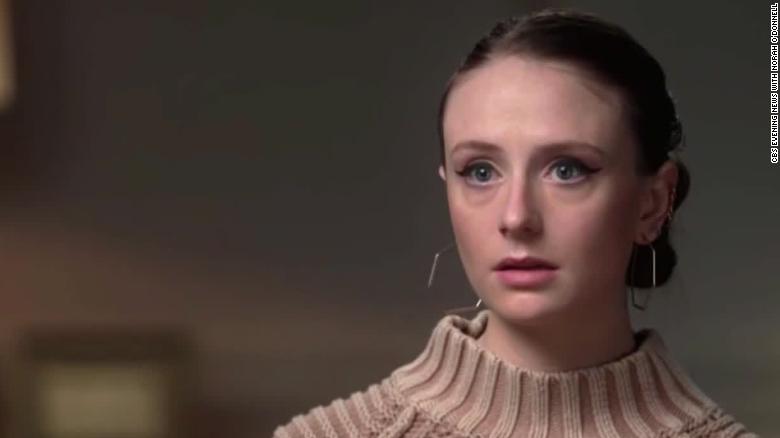 When Charlotte Bennett was 12 years old, Gov. Andrew Cuomo moved into a home less than 5 miles from hers in Westchester County.
Cuomo, then the attorney general of New York, was raising his three daughters with his then-girlfriend Sandra Lee, the celebrity chef.
Their worlds even collided briefly: Bennett once played middle-school soccer with one of Cuomo's daughters.
Now Bennett, 25 – whom friends and neighbors describe as thoughtful, quiet and civic-minded – is among three women who have publicly accused Cuomo of sexual harassment.
The allegations
In interviews with CBS News' Norah O'Donnell and The New York Times, Bennett, who worked in the Cuomo administration, much of her time as an aide, detailed multiple instances in which the governor, who is 63, allegedly made inappropriate comments. He asked Bennett, a victim of sexual assault, if her experience had impacted her sex life, she said. He allegedly told Bennett he was comfortable dating 22-year-olds, and was looking for a girlfriend. And, she said, he asked her about her sexual relationships.
"Some of the things I have said have been misinterpreted as an unwanted flirtation," Cuomo said in a statement on Sunday, adding, "To the extent anyone felt that way, I am truly sorry about that."
Bennett is the second of three accusers. Lindsey Boylan, Cuomo's former deputy secretary of economic development and special adviser, wrote a 1,700-word post on the website Medium in February in which she said she was subjected to unwanted advances by Cuomo during her nearly two years working for the administration.
Westchester County Legislator Kitley Covill was one of them. When she ran for her seat in 2017, both mother and daughter campaigned on her behalf. She described Bennett as a friend.
She is a smart, talented person who worked hard as a New York state employee in an important position," said Covill.
Friends from Katonah say she was public-service minded from a young age. She volunteered on the Katonah Bedford Ambulance Corp when she was a student at John Jay High School.
"Charlotte's bravery and strength … has helped inspire myself and my peers to continue her work after she graduated," she said. "I am so proud that Charlotte's bravery has continued beyond Hamilton College."
In addition, SMART released a statement saying: "As an organization, we are sending all of our love and support to Charlotte during this time and we call for the state of New York to hold Mr. Cuomo accountable for his actions."
Click here to read more.
SOURCE: USA TODAY, Swapna Venugopal Ramaswamy and H. Rose Schneider