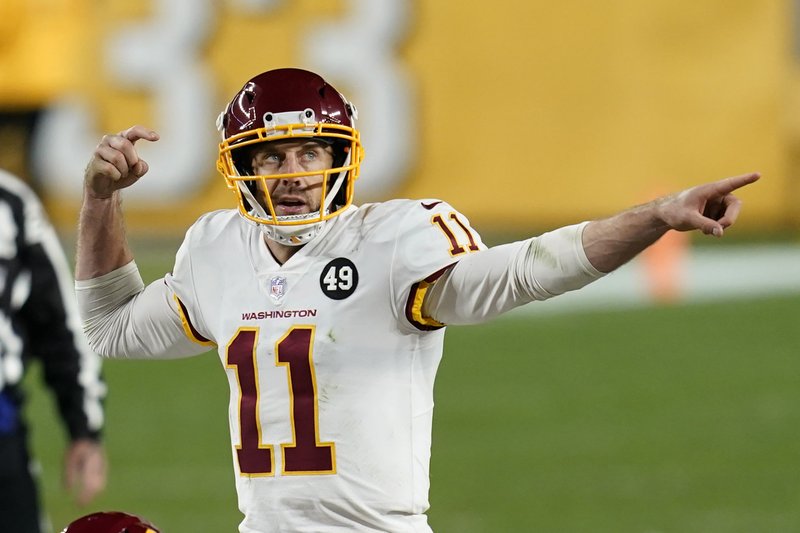 Quarterback Alex Smith, who won the 2020 NFL Comeback Player of the Year award in helping the Washington Football Team win the NFC East title, has been released by the franchise, it was announced Friday.
Washington coach Ron Rivera said in a statement that the team granted Smith's request to be released after the two met this week.
"I had a chance to meet with Alex Smith this week and we had a very honest and real discussion," Rivera said in the statement released by the team. "We had the chance to reflect on the 2020 season and talk about moving forward into next year. After the conclusion of that meeting we decided that it would be best for both parties to move on and we will be granting Alex his request to be released.
"I want to thank Alex for his contributions this past year. He made such an impact on our young roster and his leadership was one of the key factors in our late season success and in making the playoffs for the first time since 2015. Everyone here in Washington wishes Alex and his family the best going forward and appreciates all that he gave to our organization."
Washington, which went 7-9 in 2020, wants to upgrade at quarterback this offseason. With Smith turning 37 years old in May and due to count $24.4 million against the salary cap, a release became inevitable.
The move saves Washington $14.9 million against the cap, and Smith becomes a free agent.
Smith had two years left on a contract he signed after Washington traded for him in 2018. He made it clear to Washington that he wanted to continue playing.
Click here to read more.
SOURCE: ESPN, John Keim