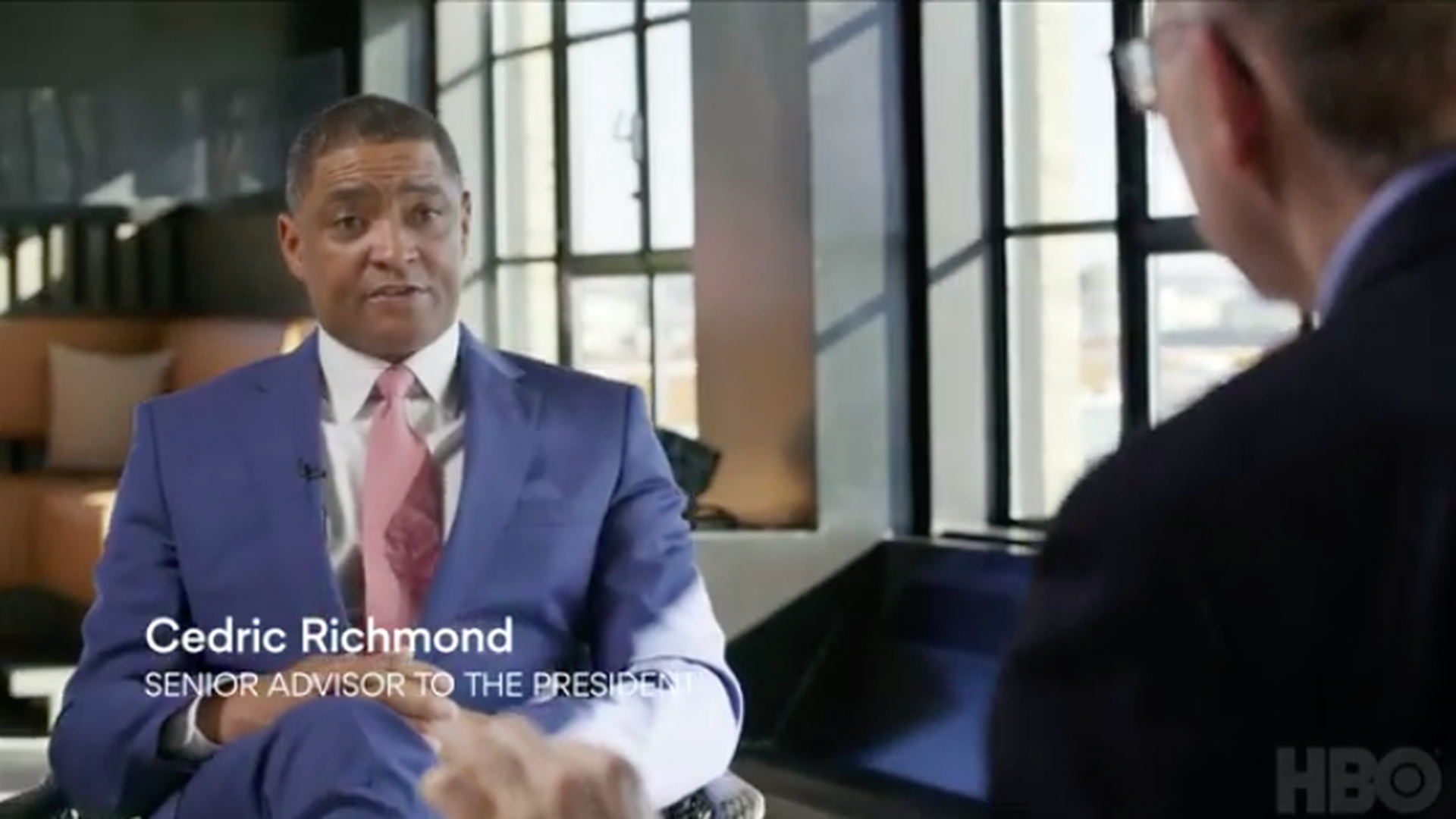 White House senior adviser Cedric Richmond told "Axios on HBO" that it's "doable" for President Biden to make first-term progress on breaking down barriers for people of color, while Congress studies reparations for slavery.
Why it matters: Biden said on the campaign trail that he supports the creation of a commission to study and develop proposals for reparations — direct payments for African Americans.
A House panel heard testimony on the legislation last week.
"I think that [creation of a commission] will pass," Richmond said.
Click here to read more.
Source: Axios