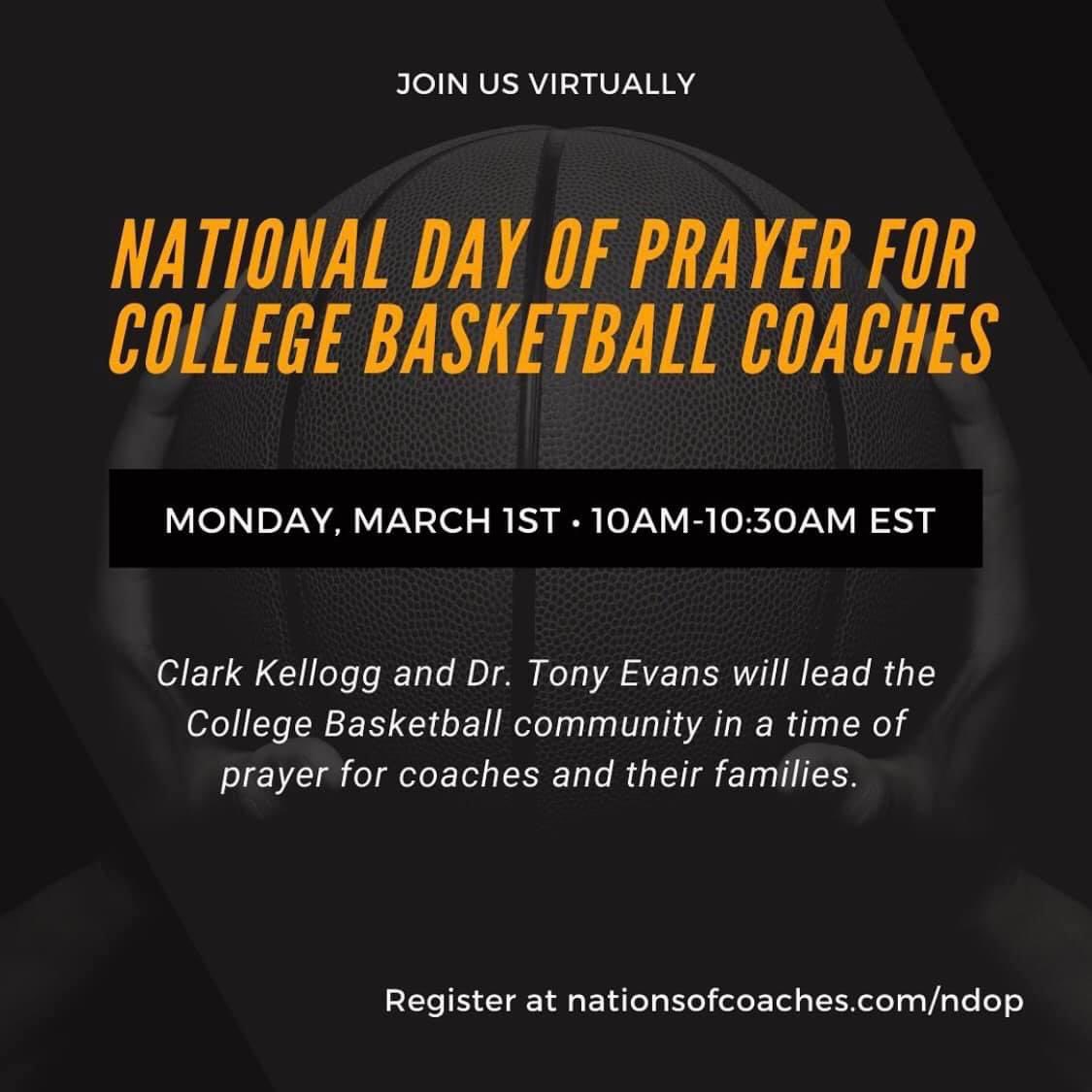 It's no secret the past year has been challenging, in many ways, for everyone. College athletes have felt it in their own way.
Last spring, they saw their seasons canceled due to COVID-19, and even though play has resumed this school year, it hasn't looked nearly the same.
Murray Garvin's South Carolina State men's basketball team is just one of many that has endured lengthy pauses due to quarantining. Some schools and players have opted out. The NCAA Tournament will be held in one state and the entire March college basketball experience will look a lot different this year.
All of it has weighed heavily on Garvin and numerous other coaches.
"I knew that if I was struggling, that other coaches are struggling," he said Thursday on the Sports Spectrum Podcast. "I just wanted to do something to reach the masses."
That "something" materialized into a National Day of Prayer for College Coaches on March 1. CBS college basketball analyst Clark Kellogg and pastor Dr. Tony Evans will lead the virtual event.
It's primarily meant for college basketball coaches, administrators and their families, but it's also open to high school coaches and coaches at other levels who want to be a part of it — "for every person who has the heart to lift up college coaches," according to Nations of Coaches.
Click here to read more.
SOURCE: Sports Spectrum, Cole Claybourn