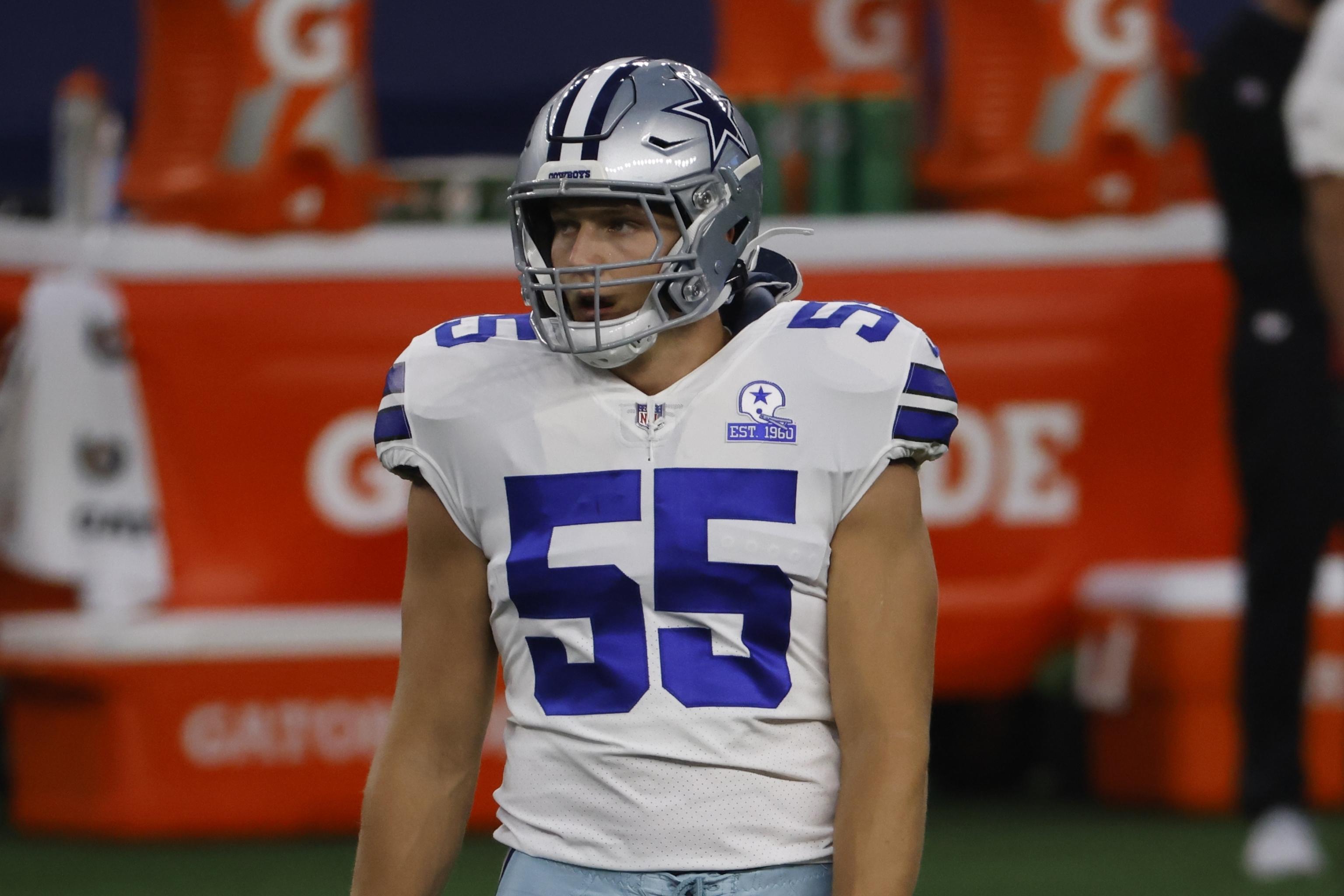 When Leighton Vander Esch was selected 18th overall by the Dallas Cowboys in the 2018 NFL draft he was a virtual unknown, and the pick was much maligned by the fans of America's Team and even some experts. However, Vander Esch turned out to be one of the steals of the draft as he recorded 140 tackles and received Pro Bowl and Second-Team All-Pro honors.
After such an impressive first year in the pros, the expectations for Vander Esch's play went sky-high as he became the spearhead of the Cowboys linebacker corp. His sophomore campaign started well with 51 tackles in the first six games which put him just a few tackles off of his rookie pace, but then the tide started to change.
He suffered a neck stinger in Week 7 against the Philadelphia Eagles and would be sidelined for two weeks. He played in two more games, but landed on injured reserve and had to undergo a "minimally invasive" procedure in January of 2020 to fix a nerve issue. His surgery was a success and the expectation was for him to return to his rookie form.
Vander Esch was confident in his recovery.
"I'm not worried about my neck anymore. I don't talk about it," Vander Esch said in August. "It is what it is and people can think what they want to think about it."
His neck didn't give him any trouble in his third season. However, other parts of his body started to fail him.
The Cowboys went on the road to face the Los Angeles Rams in the 2020 season opener. Not only did the Cowboys lose 20-17, but they also lost Vander Esch for a significant amount of time after he suffered a broken collarbone. He returned in Weeks 6 against the Arizona Cardinals logging 32 snaps. He almost finished out the season, but suffered an ankle injury in Week 15 against the San Francisco 49ers and missed the final two games.
Click here to read more.
SOURCE: Inside the Star, Matthew Lenix