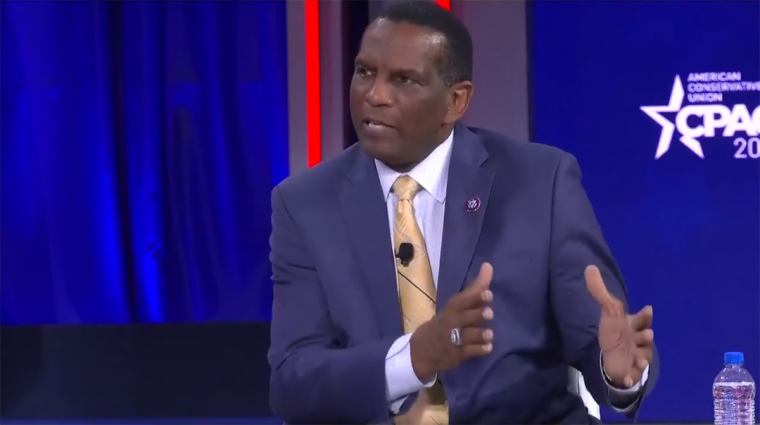 During a discussion on the American Left's efforts to dismantle the nuclear family at the Conservative Political Action Conference, a retired NFL player turned congressman warned that "when you take God out of the equation, destruction is what's left."
Rep. Burgess Owens, R-Utah, made the comments Saturday at a CPAC panel moderated by Mary Vought, the executive director of the Senate Conservatives Fund and wife of Russell Vought, the director of the Office of Management and Budget during the Trump administration.
The other participants for the panel titled, "In the Left's Own Words: 'Disrupting the Nuclear Family,'" were former NFL player turned White House employee Jack Brewer, Fox News contributor and former Democrat Leo Terrell, and the CEO of Young Americans Against Socialism Morgan Zegers.
Click here to read more.
SOURCE: Christian Post, Ryan Foley