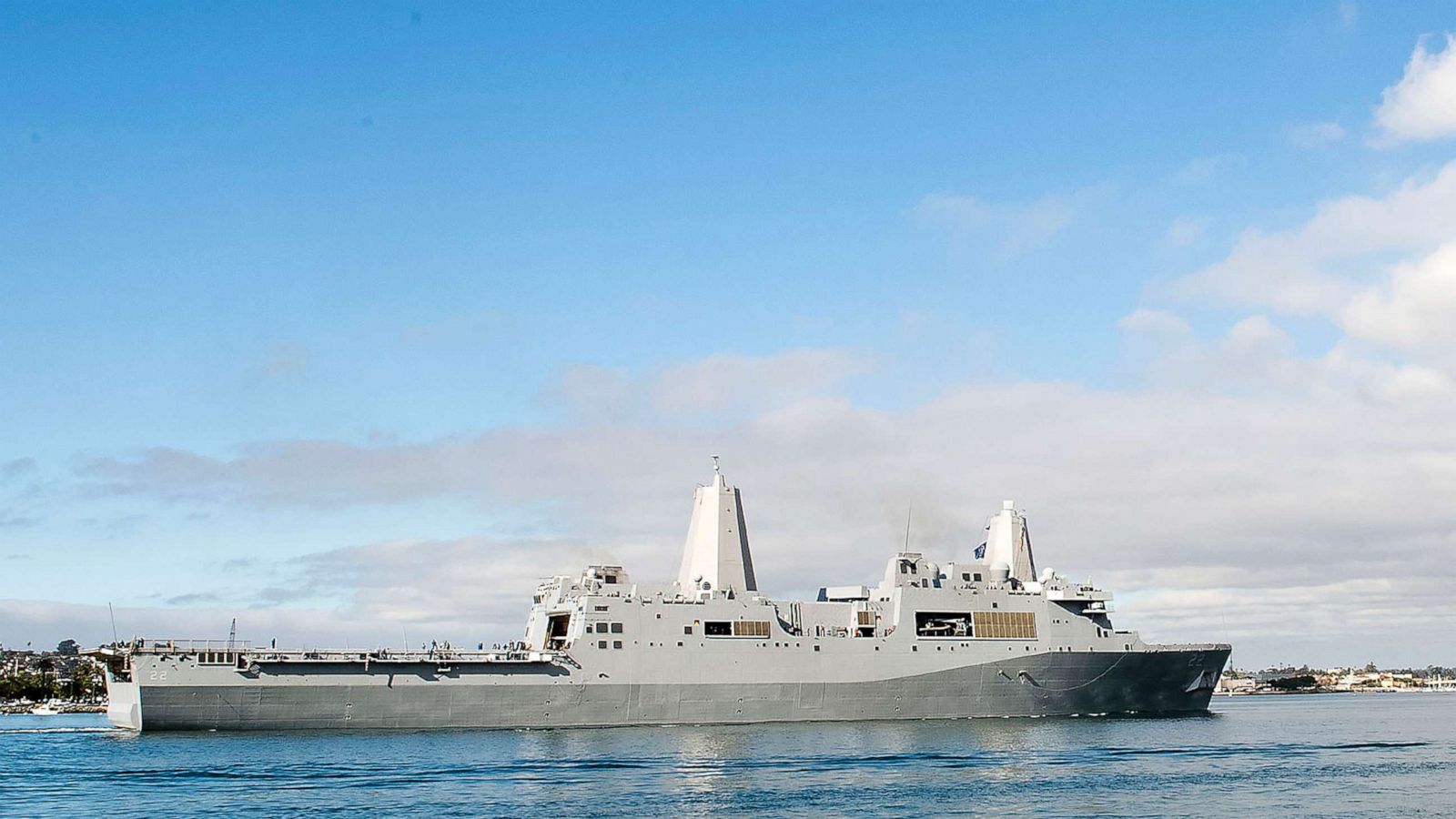 The amphibious transport ship USS San Diego has gone into port in Bahrain after 12 service members tested positive for the virus, the Navy's Fifth Fleet said.
The cruiser USS Philippine Sea was at sea when it was discovered that several sailors aboard had also been exposed to the virus and were considered to be "persons under investigation."
The cruiser has since arrived in Bahrain, where those sailors tested positive for COVID-19, a Fifth Fleet spokesperson told ABC News Friday.
"Sailors with positive cases and close contacts have been isolated on the ship, and the ship remains in a restricted COVID bubble at the pier," said Commander Rebecca Rebarich.
Click here to read more.
SOURCE: ABC News, Luis Martinez