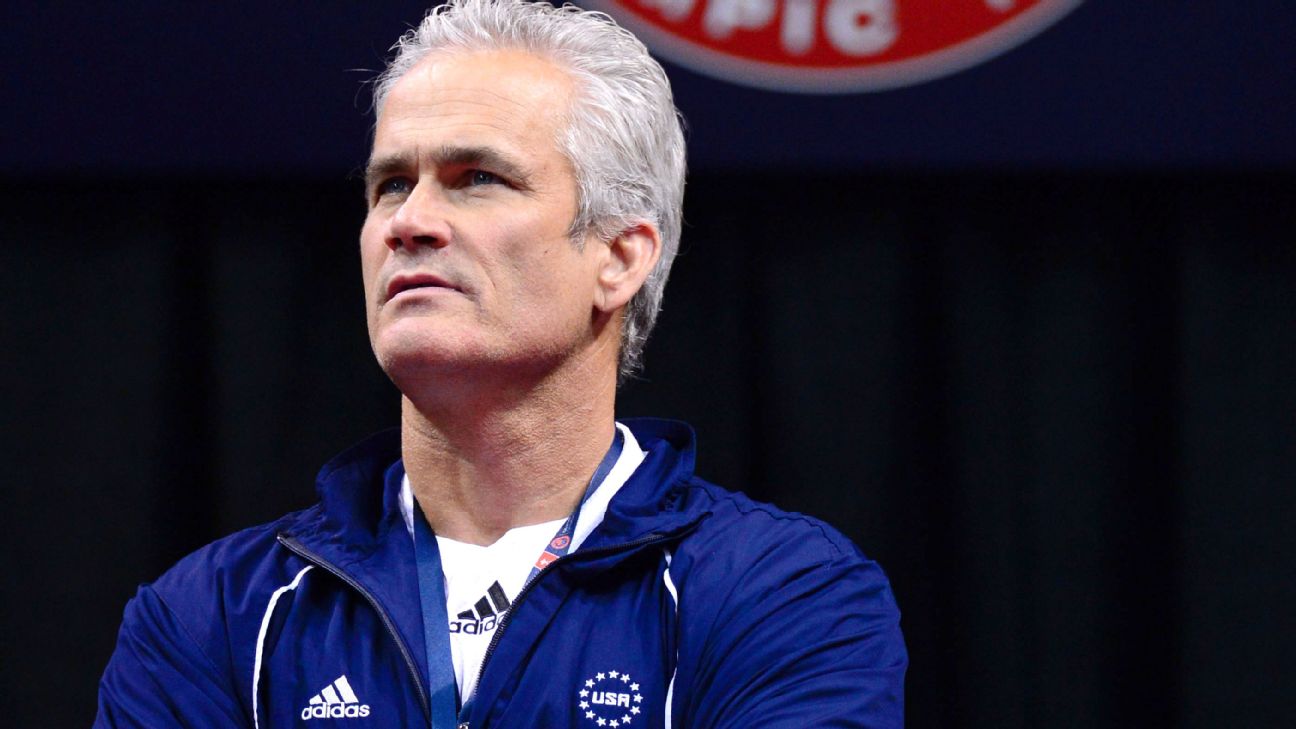 Former Olympic gymnastics coach John Geddert physically, emotionally and sexually abused athletes, according to criminal charges filed in Michigan Thursday that could carry up to a life sentence for the gold-medal-winning coach who worked closely for decades with disgraced Team USA doctor Larry Nassar.
Geddert was charged with 24 felonies by Michigan state officials: 20 counts of human trafficking and forced labor, one count of first-degree sexual assault, one count of second-degree sexual assault, racketeering and lying to a police officer.
A lawyer from the Michigan attorney general's office also said Thursday that Geddert knew Nassar was sexually abusing his patients and lied to police about it during a 2016 investigation of Nassar. The remainder of the charges against Geddert are all tied to his own behavior with gymnasts he coached at gyms he owned in Michigan.
Law enforcement started investigating Geddert in February 2018 in the wake of complaints raised about his abusive coaching style during Nassar's sentencing hearing.
Court documents released Thursday allege that, among other things, Geddert in January 2012 digitally penetrated a girl who was between the ages of 13 and 16.
"John Geddert used force, fraud and coercion against the young athletes that came to him for gymnastics training for financial benefit to him," Michigan Attorney General Dana Nessel said during a Thursday afternoon news conference, during which the charges were announced.
"The victims suffer from disordered eating, including bulimia and anorexia, suicide attempts and self-harm," Nessel said, adding that Geddert subjected his gymnasts to "excessive physical conditioning, repeatedly being forced to perform even while injured, extreme emotional abuse and physical abuse, including sexual assault."
Neither Geddert nor his attorney, Chris Bergstrom, responded to ESPN's request for comment Thursday.
Nessel said Geddert has turned himself into the Eaton County Sheriff's Department and that he was scheduled to be arraigned Thursday afternoon.
Geddert previously owned Twistars USA Gymnastics in Dimondale, Michigan, just outside of Lansing, where dozens of women say they were sexually assaulted by Nassar under the guise of medical treatment. Geddert and Nassar worked side by side for more than a quarter-century while both rose to the pinnacle of elite gymnastics.
Click here to read more.
SOURCE: ESPN, Dan Murphy and John Barr