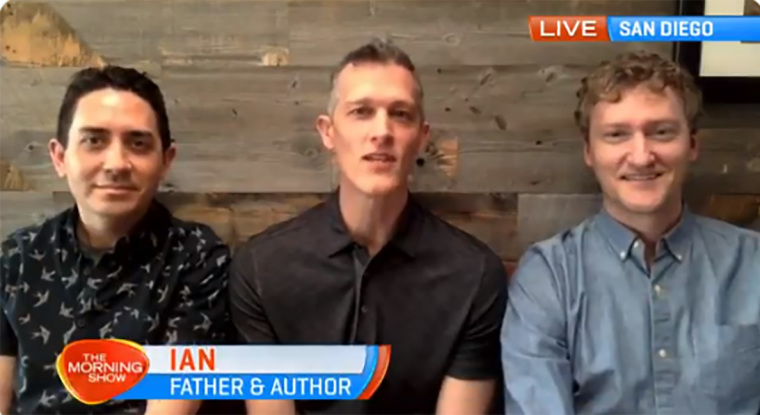 A children's rights activist decried a California judge's ruling allowing three men to be listed as the legal parents of two children born to surrogate mothers using donor eggs as being the consequence of laws that sacrifice the wellbeing of children to benefit the desires of adults.
The homosexual male "throuple" includes Ian Jenkins, Alan Mayfield and Jeremy Allen Hodges. The three-way relationship happened after Jenkins and Mayfield, who met nine years ago, invited Hodges to join the couple eight years ago.
The two children who belong to the trio of men are half-siblings. Jenkins wrote a memoir about the throuple's unorthodox relationship in the book, Three Dads and a Baby.
Last week, the three men, who are now the legal parents of two children — a 3-year-old and a 14-month old — appeared on "The Morning Show" in Australia to speak about this unusual arrangement and how they received a favorable result in court.
"We weren't sure that we could have all three of us on the birth certificate so it became a court process," Mayfield said during the interview.
Click here to read more.
SOURCE: Christian Post, Brandon Showalter