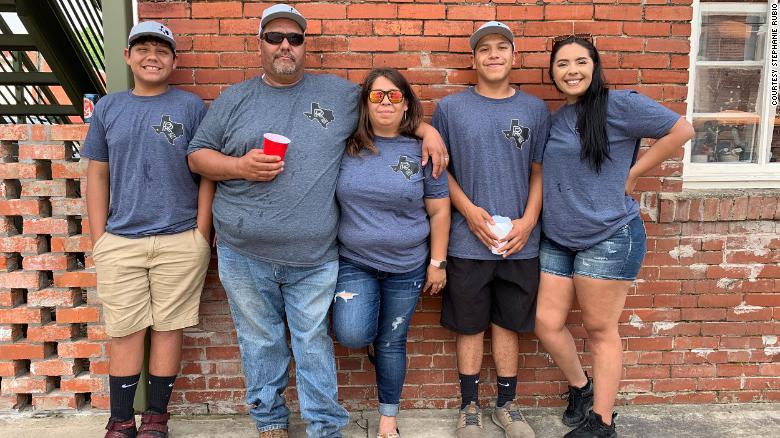 Stephanie Rubio and her three children have hardly had a chance to process her husband's death, and they're already suffering another heartbreak.
The family's longtime home in Fort Davis, Texas went up in flames on Tuesday as they relied on firewood to fuel the fireplace and keep warm, per CNN's Alisha Ebrahimji. The fire comes just three weeks after Stephanie's husband, Robert, died Jan. 28 from COVID-19 pneumonia complications.
The males of the family, Levi, Blake and Robert, had all tested positive for the virus in quick succession. But Robert, who had borderline diabetes, never recovered.
"He kept telling us, 'I'm fine, I'm fine,' but we were worried," Rubio recalled, as reported by Ebrahimji. "The last thing he said was, 'We got this, we got this,' and I kept saying, 'OK, you've got this,' but he just never came back."
The family is still remaining positive, despite being forced to leave "love and fond memories" behind, as the home was deemed a total loss, as reported by Ebrahimji.
Click here to read more.
SOURCE: USA TODAY, ShaCamree Gowdy