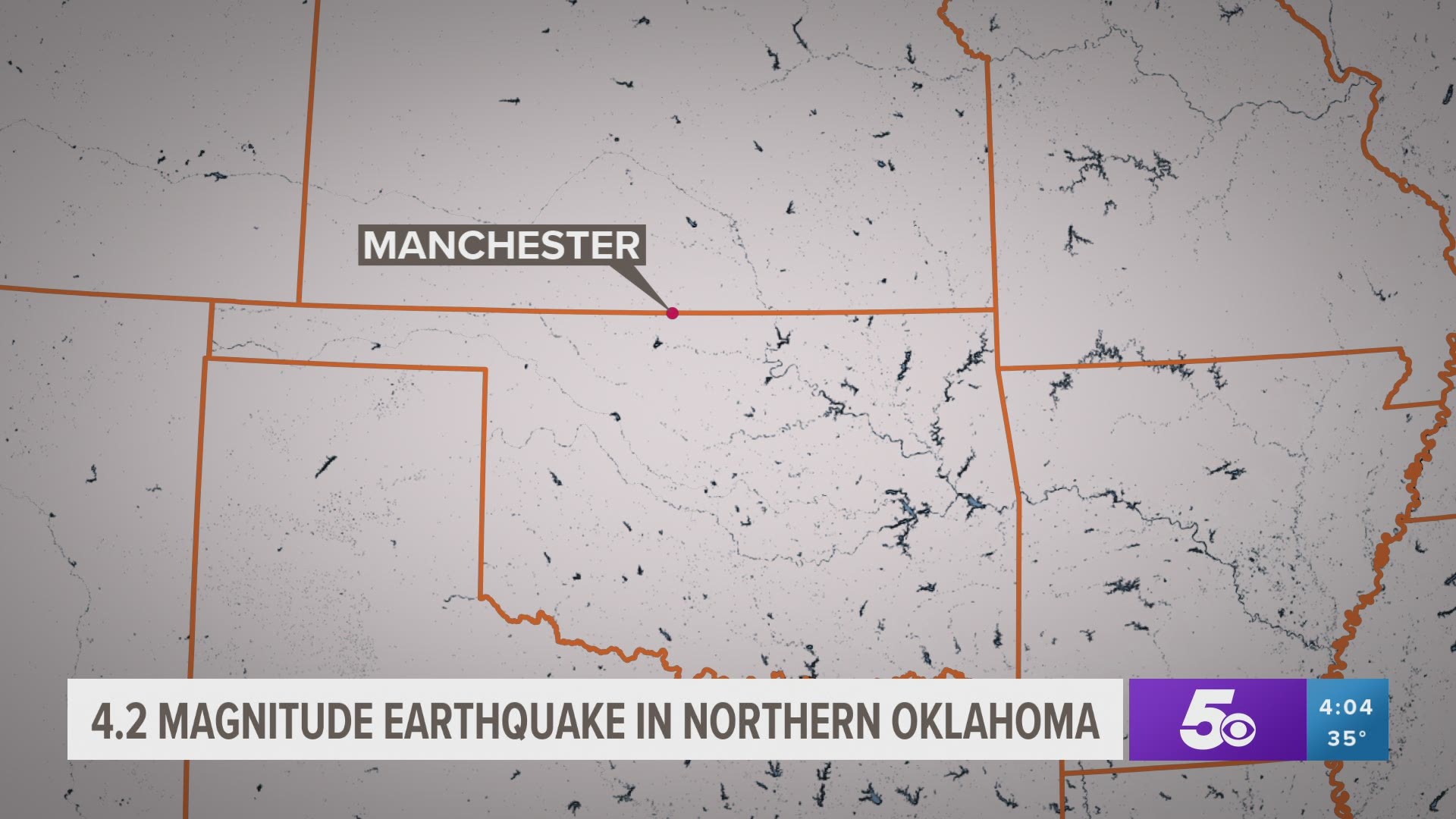 A 4.2-magnitude earthquake struck Oklahoma on Friday, according to reports by the U.S. Geological Survey (USGS).
The quake struck 6 kilometers, or roughly 3.7 miles, away from the town of Manchester. Since Manchester sits close to the Kansas-Oklahoma state line, tremors radiated over state lines, affecting the southwestern most region of Wichita.
Officials report that the quake occurred at 7:56 am CST. No injuries or damage have been reported.
The depth of the quake was 7 kilometers below the Earth's surface. Local outlets report that the seismic shakes lasted around 10 seconds.
So far, more than 1,900 people submitted responses to the USGS reporting some level of having felt the earthquake, with responses ranging from Kansas to Oklahoma. Some responses felt weak tremors north of Wichita past Salina and as far south as Oklahoma City.
Click here to read more.
SOURCE: The Hill, Alexandra Kelley