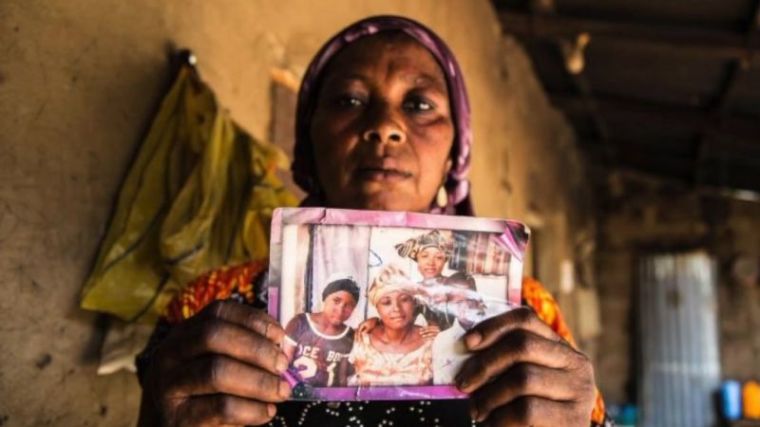 Today is the third year in captivity of Leah Sharibu, the only girl that was not released by Nigeria's deadliest terrorist group Boko Haram when they kidnapped 110 schoolgirls from their school in Yobe State, Northeastern Nigeria in February 19, 2018.  All the surviving girls were released in March 2018 (five died in the return journey) except 14-year-old Leah Sharibu.  Leah refused to abandon her Christian faith and convert to Islam so Boko Haram kept her in captivity until this day.  February 19 has been a day of sad remembrance for the International Committee on Nigeria (ICON) for the past three years for this reason.
As a Christian, I am in awe of Leah's strength and passion for our Lord.  But as a father, I am heartbroken and devastated at the thought of what this teenager has suffered the past several years. Leah came face to face with the enemy and refused to back down knowing her refusal would result in enslavement, abuse and extreme hardship.
Leah has been a prisoner to one of the world's most violent fanatic groups who hates everything Leah stands for. From the many rumors circulating, Leah has endured mental and physical abuse, a forced marriage and has born at least one child. This young woman has been through more in the past three years than most of us will experience in an entire lifetime.
Click here to read more.
SOURCE: Christian Post, Stephen Enada
Stephen S. Enada is Executive President of the International Committee on Nigeria (ICON), which he co-founded in 2017. ICON exists because injustice and a lack of inclusive governance that falls along ethnoreligious fault lines threatens the stability of Africa's most populous nation. ICON works in both the U.S. and in Nigeria to raise awareness and build collaborative partnerships to address both the religious liberty at home and violations of religious freedom abroad.