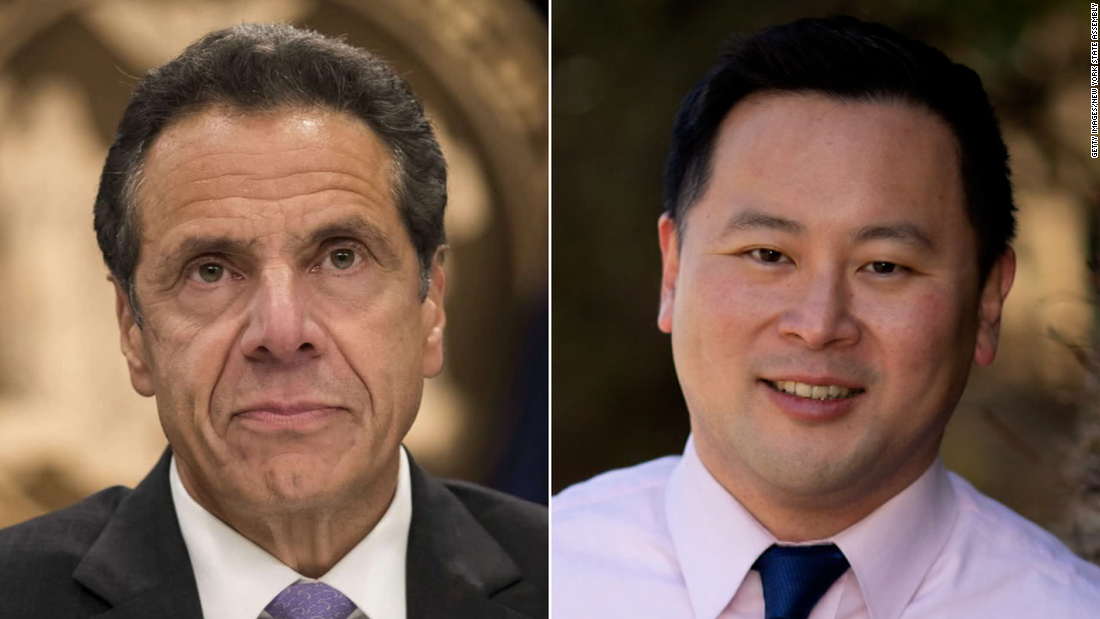 New York Gov. Andrew Cuomo launched into a heated criticism Wednesday of one of the most vocal critics of his COVID-19 nursing home policies, a state assemblyman who claims the governor threatened to "destroy" him on a private phone call.
On a conference call with reporters, Cuomo, a Democrat, delivered a lengthy and targeted rebuke of Assemblyman Ron Kim, also a Democrat, going as far to suggest the lawmaker has a "continuing racket" in which campaign contributions influence his positions on state policy.
At the time of the call, Cuomo said his criticism of Kim was in response to the lawmaker circulating a letter that accuses the governor of engaging in obstruction of justice by withholding the true COVID-19 death toll in nursing homes for months.
But shortly after the call ended came another potential explanation: In a report by CNN, Kim accused Cuomo of calling last week and suggesting he could "destroy" the lawmaker.
The hostile back-and-forth marked the latest development in a turbulent period for Cuomo, who is facing calls for an investigation after his top aide, Melissa DeRosa, told lawmakers last week that the state "paused" the release of certain COVID-19 nursing home data after receiving an inquiry from the U.S. Department of Justice last year.
Cuomo's angry rebuke came two days after striking a calmer, more contrite tone, defending his administration's handling of the coronavirus in nursing homes while acknowledging he should have better prioritized the release of public data and information.
By Wednesday, Cuomo was in full fight-back mode, again suggesting the criticism of his policies — specifically a March 25 Department of Health order keeping nursing homes from rejecting resident admission on the sole basis of a positive COVID-19 test — is politically driven by Republicans.
Cuomo saved his most searing criticism for Kim, who has repeatedly and publicly called Cuomo out for his nursing home performance, including withholding the number of residents who died of COVID-19 after being transferred to hospitals until Jan. 28.
"My office, more than me, has had a long and hostile relationship with Ron Kim," Cuomo said before citing a New York Times story that found Kim received campaign contributions from nail salon owners around the same time he reversed his position on a bill that imposed tougher restrictions on them.
"The euphemism is pay to play and I believe Mr. Kim acted unethically if not illegally in that matter," Cuomo said.
Click here to read more.
SOURCE: USA Today; New York State Team, Jon Campbell