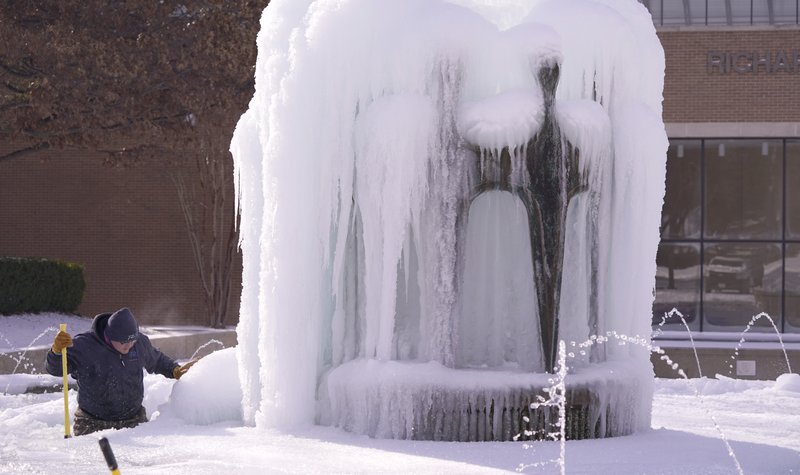 RALEIGH, N.C. (AP) — At least three people were found dead early Tuesday after a tornado tore through a seaside town in North Carolina at the rough edge of a winter storm that left millions without power in subfreezing temperatures and made travel treacherous in many states.
The storm that overwhelmed power grids and immobilized the Southern Plains carried heavy snow and freezing rain into New England and the Deep South and left behind record-setting cold temperatures. Wind-chill warnings extended from Canada into Mexico.
In Chicago, a foot and a half (46 centimeters) of new snow forced public schools to cancel in-person classes for Tuesday. Hours earlier, along the normally balmy Gulf of Mexico, cross-country skiier Sam Fagg hit fresh powder on the beach in Galveston, Texas.
The worst U.S. power outages were in Texas, affecting more than 4 million homes and businesses. More than 250,000 people also lost power across parts of Appalachia, and another quarter of a million were still without electricity following an ice storm in northwest Oregon, according to poweroutage.us, which tracks utility outage reports. Four million people lost power in Mexico.
Click here to read more.
Source: AP